You must have learned by now that the market for almost everything has shifted online. This prompted Paige O'Neill of Sitecore, a member of the Forbes Communication Council, to state that the term "digital marketing" should be just "marketing" because in-person activities are already limited. The forecast is that even after the complete roll-out of vaccines, consumers will stay online and so will marketing stay largely digital.
The shift is creating a change in consumer behavior as they are becoming more technologically savvy. According to Forbes, there was a 31.7 percent increase in the number of app downloads in the second quarter of 2020 compared to the first quarter of 2019. Consumers are also becoming more discerning and less quick to act on marketing prompts. On many platforms, click-through rates (CTRs) decreased drastically and even Google search ads experienced a 41 percent dip in CTR in the first quarter of 2020 compared to the same time in 2019.
Core Web Vitals as Baseline for Websites
Central to digital marketing is the company website and the new standard is to have the best possible Core Web Vitals. For Google, this means fast loading of the page's main content in at least 2.5 seconds, interactive ability after less than 100 milliseconds or a tenth of a second, and visual stability with unexpected layout shift of less than 0.1. Google based these figures on user expectations.
Having optimum Core Web Vitals is necessary because Google announced that effective May 2021, these will signal the website's ranking in search results. Google will also combine Core Web Vitals with a website's mobile-friendliness, safe browsing with HTTPS security, and compliance with guidelines on intrusive interstitials or pop-up ads.
According to a study published in 2020, Screaming Frog analyzed 20,000 URLs and found that only 12 percent of mobile websites and 13 percent of desktop websites passed the Core Web Vitals assessment within PageSpeed Insights.
In addition to PageSpeed Insights, assessment of Core Web Vitals is also possible through Lighthouse, Chrome UX Report, Chrome DevTools, Search Console, and Web Vitals Extension. According to Google, the number of site owners using Lighthouse and Page Speed Insights to assess their websites' experience metrics increased by a median of 70 percent, meaning owners are now acting to be up to par.
Website Image, Design, and Flow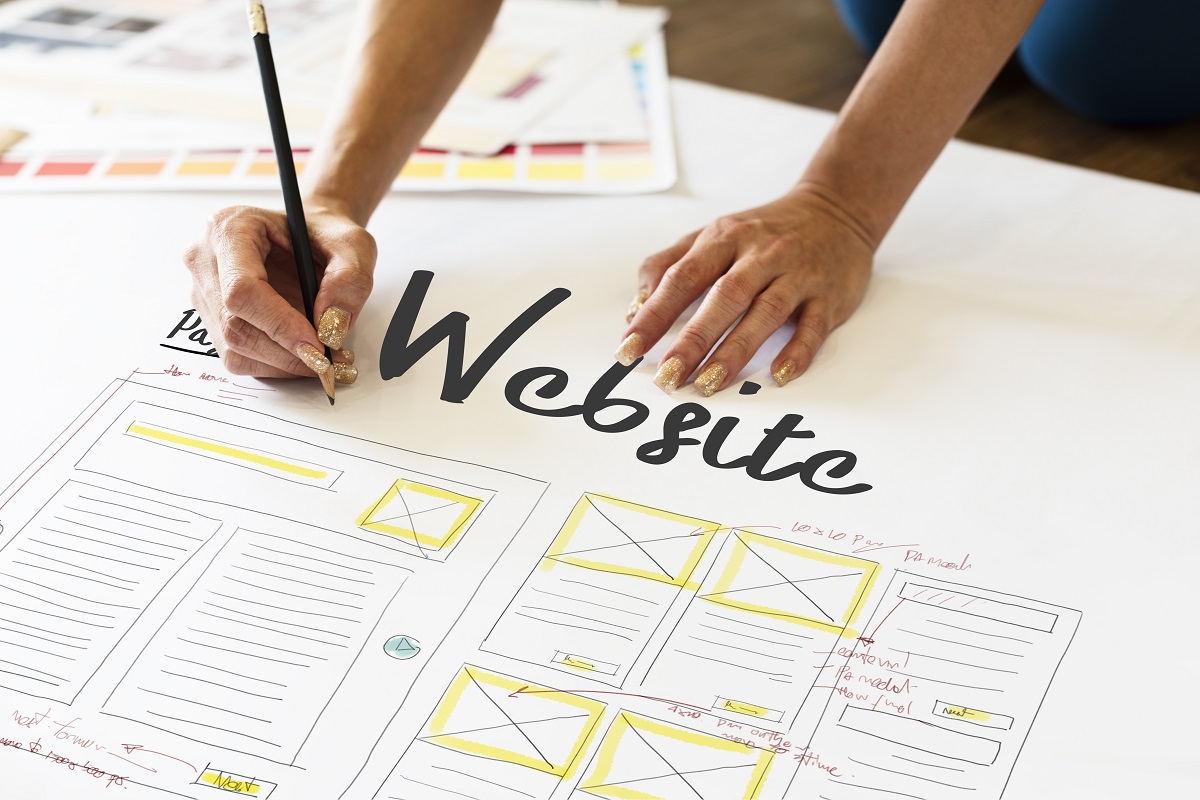 Website owners must not limit their focus to Core Web Vitals, though. There are many other factors for a visitor to stay and, most importantly, buy from the website.
The attractiveness of the website and overall branding have a major impact. Before hiring a website building and maintenance service, a company must first establish its branding and image with the help of a competent graphic design company. The complete website design, colors, and even typography must match the company's branding and this look must be consistently carried through in all other digital marketing activities, including social media presence.
The flow of the website is also important to a visitor. It must be easy to move between searched items and from there to a smooth check out and payment, with many payment options available.
Driving Visitors to the Website
While Core Web Vitals will be signaling ranking in Google search, a website still needs support from search engine optimization (SEO) experts to land on the first page of searches. Pay-per-click (PPC) campaigns will also give more exposure and bring visitors to the site. These two are old reliable strategies that are still of value in the current online market.
It is not enough to rely on SEO and PPC, though. Digital marketing these days is all about social media. Facebook, Instagram, Twitter, YouTube, Pinterest, and, lately, TikTok are where consumers congregate for many hours every day. This is also where they look for information on what to buy based on sellers' posts, influencers' recommendations, and other users' opinions.
A company's social media presence can no longer be limited to lame text posts. It must be able to compete with attention-grabbing graphics and memes, as well as video, with content that is both informative and entertaining. Apart from a graphic designer, a company needs a good video editor, a talented copywriter, and a sharp social media specialist working together in maintaining its campaigns on all the social media platforms.
Every campaign must have a clearly defined target market to be more focused and effective. Consider spending for representation by social media influencers appropriate for each target market. Endorsements from these powerful market icons are effective drivers of sales.
Digital Marketing Amplified
Digital marketing is the advanced version of traditional marketing. These days, it needs to be more than just that.
Digital marketing cannot afford to just keep up with consumers' expectations. As consumers are quickly evolving as digital users, digital marketing must now anticipate their needs to provide the "wow" factor.