Sun Tzu in his world-renowned book "The Art of War" spoke about adaptability best. As always he translated wisdom that would have evaded our thinking into everyday things, showcasing how brilliant the Oriental military strategist truly is. He cautioned that generals should be able to the situation of the enemy, referred to in the book as weak points and strong points. And the perfect example of this is water adapting itself to the situation on the ground unto which it falls.
Small wonder Sun Tzu is considered not just a military but a business genius as well. His teachings would definitely be applicable these days when the virus has ravaged businesses, yours including.
Indeed, you need to adapt to the situation on the ground. As you know by now, many who were unable to do so in time has permanently shut down. By the last count, more than 100,000 businesses.
At the top of the things you need to contend with is the challenge of managing your team which by now should be working remotely.
Fortunately, managing remote teams need not be an uphill climb. On the contrary, it affords you benefits that you won't have when managing people in person. Making the most of these advantages should bid you well, as Sun Tzu advises.
Think of It as an Opportunity
Virtual teams were already existing before the virus. It was just viewed as a temporary fix and not a solution long-term. Of course, that has changed since the virus came to town. If you don't go remote, you may endanger not just the life of your company but that of your workers as well.
But you'd fare better if you don't view online teams as a one-time thing. Rather, view it as a glorious opportunity to sharpen your business and widen your reach. Some things a successful virtual collaboration brings are:
Better coordination between your customers and suppliers even when they are of distinct time zones
Allow you a greater foothold in an increasingly global market
Greater access to a global workforce
Allows you to hold meetings of workers and suppliers from diverse locations
Lets you hold training remotely for everyone
Employees can work remotely from home
Saves money for the employer, no need for office space, rent, etc.
Saves money for workers, no need to commute, no parking fees
Master Your Virtual Technology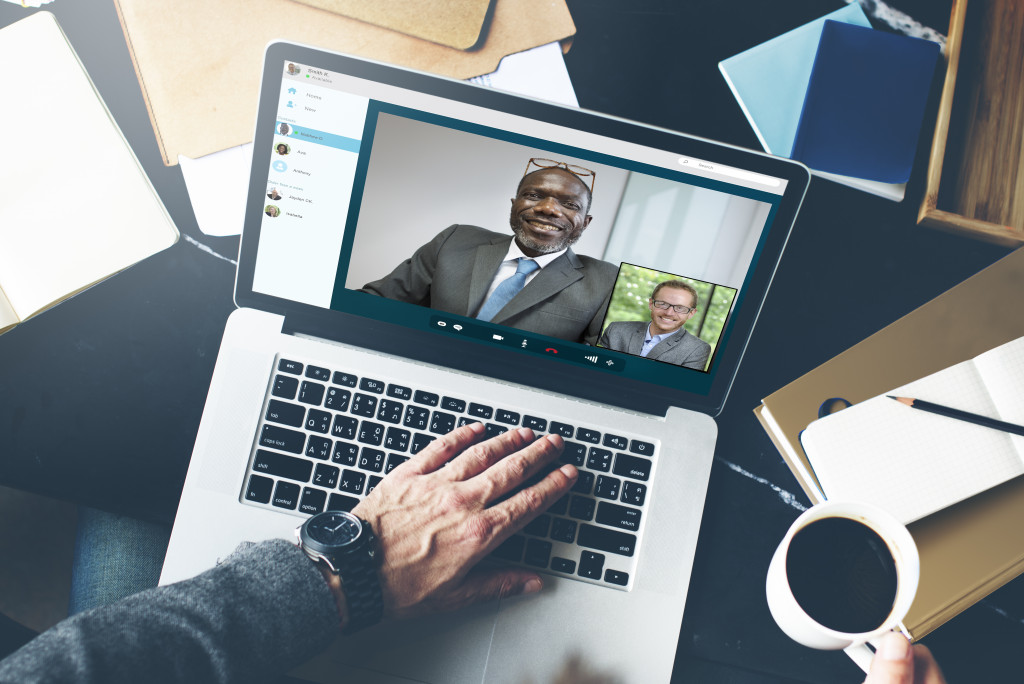 Technology is right, front, and center in running a virtual team. To set yourself up for success, getting the right technology is a good first step. In this regard, it's paramount that you learn the ins and out of your tech tools. Far too often, many leaders ignore mastery of their technology and end up wasting money in the process.
In the long run, you invite loss of effective engagement with your teams, not to mention waste your resources. And that can be bad for business. It only means your team is missing out big time in working together as one towards a common goal: brainstorming, sharing information, and collaborating with each other.
The good news is the internet is never at a loss when it comes to resources to help you master your tech. To boot, every tech company has its easily downloadable user manual available online. In addition, there's a host of video tutorials online, PowerPoints, and written instructions that you should make the most of.
Leading Remote Teams is Different
You'd fare a lot better if you understand and adapt to the challenges posed by managing remote teams. While mastery of your tech tools is essential, it's but the tip of the iceberg. Knowing how you make the most of tech to attain top productivity for your team is the bigger portion of that job.
To boot, know that working from home (WFH) can mean greater productivity for your employees. Not only do they have more time to attend to work, but they also can focus on work better and not on fending off the virus. But there are challenges too. WFH means the thin line that separates work and home is blurred. That can put a lot of pressure on the shoulder of workers who want to attend to work while at the same time cater to the demands at home. In short, it can lead to burnout.
Being able to factor these opportunities well in advance should bid you well as a remote team leader.
That's why virtual communications are essential. You need to put up rules of engagement so your team can function even with all these challenges. Some things you need to establish are:
Response time protocols
Teamwork protocols
Communication protocols
How to stay connected professionally and personally
Conflict management
Emergency protocols
Additionally, it would be good if you inform your team of a time in the week when your door is open. They can communicate with you in those times and talk about things they want to, personal and otherwise.
When you open the lines of communication, you make yourself aware of the status of your team. As you adjust, you succeed more in the process.