Whether your business is a startup or a consistently growing enterprise, there are still many ways left to achieve your 'peak performance. However, there are too many of them and it's easy to get confused. Below are some tips to help you achieve your business's peak.
Have a Legal Business Entity
Of course, a business without the legal requirements that fits a proper business is nothing but a sham. Even if your business only has a few employees (or maybe you're the only one as of the moment), it's still necessary to create a separation between you as a person and your business. This is both for tax reasons and also to set up your business for success. It creates a divide between what your personal and business funds are, and it also helps establish a reputation as a business.
Besides the financial reasons for doing so, establishing a business entity means you're serious and have acquired all the necessary permits and licenses to run a business. Your business' name would also reflect the reputation it would gain, something that you will carry forward.
Never Stop Learning
Once you've established your business, you might feel like you can handle everything from thereon. However, you need to keep an open and malleable mind to better adapt to changes along the way. To achieve this, you must always be studying, constantly reading, and learning. This keeps you sharp and helps you make better business decisions.
There's quite a lot to learn from those who came before you, both from their mistakes and successes. Considering enrolling in a course or program related to your industry- even if it's something you already know, refreshing the knowledge won't hurt.
Bookkeeping is Vital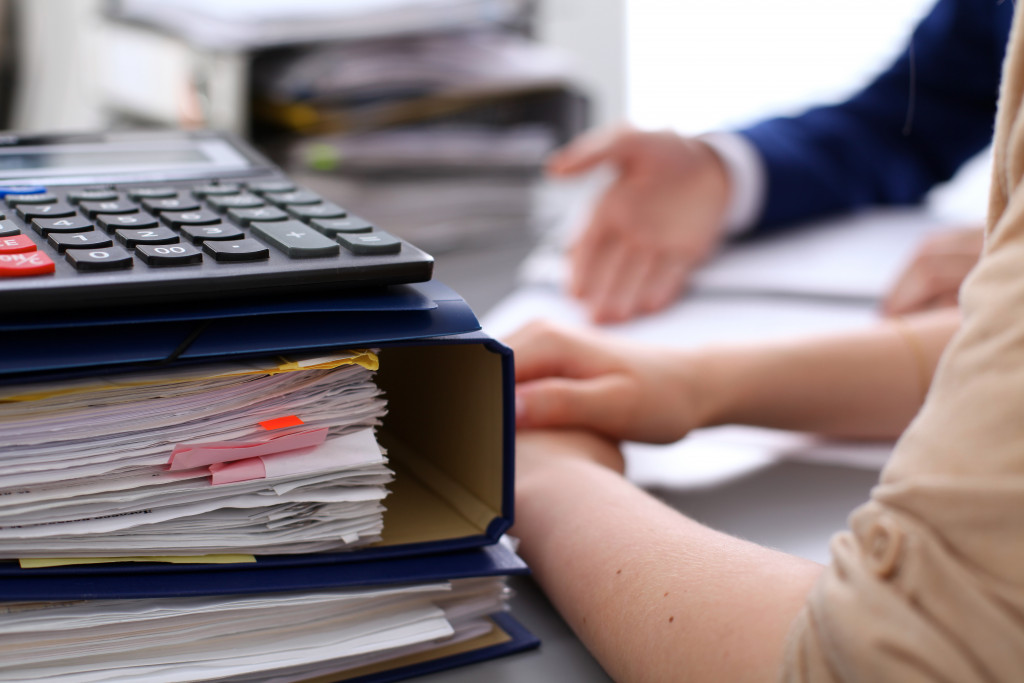 Don't fall into the belief that you can safely do your accounting on your own. If you're still a small company with very little to calculate, doing it on your own through the use of bookkeeping software will do. However, as you grow, it's a necessary step to hire a professional accountant to go over your books. An accountant can help you manage your cash flow (especially during these volatile economic times), and also make sure you file the correct taxes. Bookkeeping is one of the most important aspects of running a business. After all, you can't work on a deficit, and watching over your books is the only way to know you're in the clear.
Invest in Employee Training
Your employees play an important part in your business journey. They're going to be the ones helping you day in and day out in achieving your goals. As such, it's important to train them properly- which means investing in their training. When hiring new employees, always remember to take it slow and make sure they learn everything. They won't make a significant contribution right out of the gate, they need time to learn and digest everything.
As a matter of fact, hiring a new employee most likely means more work for you, until they learn the ropes. And the moment they learn the ropes, it's better to leave them to their own devices. Nobody likes micromanaging, and by trusting your employees to be able to handle their tasks, you're respecting their autonomy and leaving yourself with more time to accomplish other tasks.
Marketing is the Key
Any business that wants to increase its audience and therefore 'peak' its returns and profits should invest in marketing. Be it through video advertising or professional SEO services, putting your name out there is crucial. It's also important to keep in mind that a good marketing campaign involves the most appropriate media for your industry.
However, a large part of it is also finding out who your target audience is and tailoring your marketing campaign towards what they would resonate with the most. While many small businesses would gloss over marketing and put only a small amount of resources into it, creating a dedicated campaign drive with resources and effort behind it will yield beneficial results. It's something that businesses of all sizes should take seriously.
Begin with the End
Business owners should always start with their end goal. That end goal being the "big dream" or the grand result you're expecting. When laying out your plan, begin from there and work your way to the first step. Begin by laying out what's needed to accomplish your goal.
Once you've done that, think about how you're going to accomplish those things as well. Do this until you're left with a realistic and detailed list- this is both your strategy and your benchmark. Working backward saves you the pain of guessing your steps along the way, but of course, you always have to be flexible should changes arise.