Have just acquired your dental practicing license, or perhaps just got out from a year of working under an established dental clinic? Now, wherever you may be on the course of your career, it's always a profitable venture to open your own clinic and live the life of a boss. However, you must remember that starting a dental clinic will surely be overwhelming at first. Do not let the worries of the setting up stage stop you from pursuing this as running your own clinic will be worth it in the later run.
Well, to give you a head start, if you're truly dedicated and determined to start your own dental clinic, it will be more productive to accomplish some basic steps before diving straight into the intricacies of the business. Below, we will provide six fundamental steps to guide all aspiring private dental practitioners in opening a clinic:
Budget Check
Your allotted budget plays a vital role in your dream of establishing your own clinic. The cost of starting a new dental clinic varies depending on the following factors: the location, structural aspect, and types and numbers of dental instruments and equipment. Moreover, it's best to prepare at least 200,000 USD to 500,000 USD.
Obtain a lot of estimates for the projected initial costs required to get your office up and running. It's also good to do computations of the expenses needed to sustain day-to-day operations for the first few months. Most importantly, it is best to have a backup fund so you can cover unexpected, additional costs.
Select the Right Location
If the budget is already in place, the next step is determining where to establish your dental clinic. As a recommendation, it is best to do a lot of research about the marketability of your planned business in the areas you're vying for.
You may want your location to be accessible, like near shopping malls or in crowded places.  As much as possible, it's a general rule to avoid an area that may already be packed with dental clinics offering the same services. All of these aspects can lead to increased competition and impact your potential revenue.
Find an Efficient Dental Instrument Supplier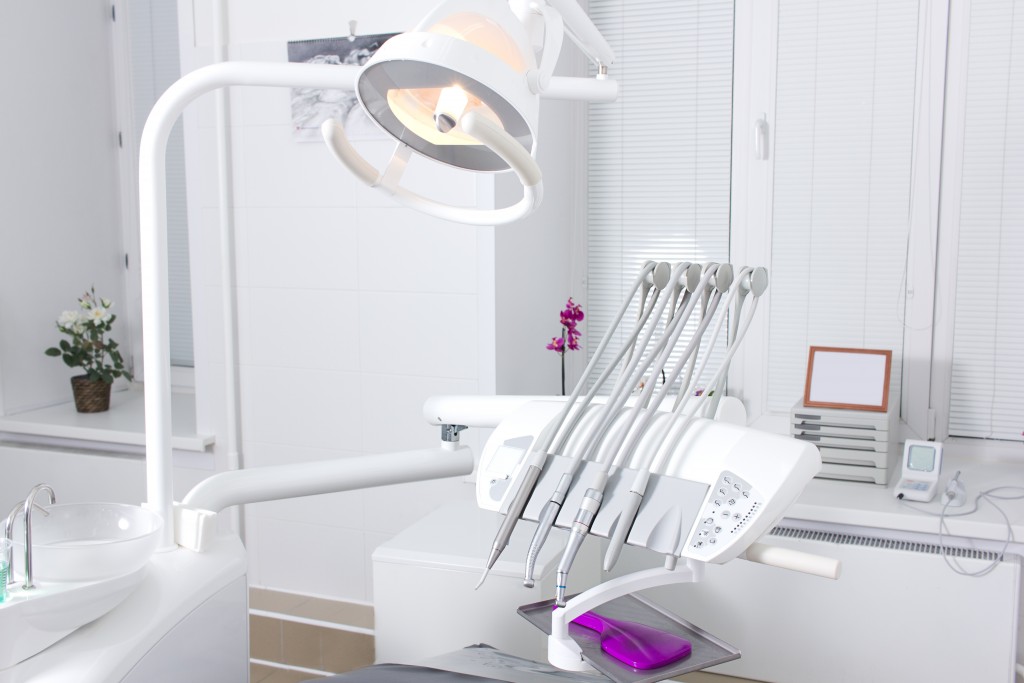 Given that you have already finalized the location and is starting the construction of your aspired clinic, it is now the right time to find suppliers of essentials like dental instruments and equipment. In addition, do your research on the latest innovations and trends on dental instruments as having the best equipment and services can work as a marketing tool to attract customers.
Secure Legal Permits
Secure all the necessary legal documents right before the completion of your clinic. It is best to have a legal structure for your business to keep things organized and secure. Also, do not forget to register your business for state and local taxes. Another recommendation is to consult a health care attorney to guide you on the legal aspects of the business.
Do the Marketing
Lastly, your business will not be successful without your clients. When your opening day is drawing near, it is your due diligence to get the word out so you can attract your first patients. Consider implementing a marketing plan — you can start this by taking advantage of social media sites.
If you have loyal clients from your previous practice, inform them about your newly established clinic so they can still visit you as your regulars. You may also ask them to spread the word about your new venture. Another way is to launch a website with clear directions for setting up an appointment online.
The dental practice offers plenty of lucrative opportunities. With your expertise in the field, combined with business skills and proper planning, you can beautify smiles while generating profit.