Transportation is an important facet of any business. Moreover, it is itself a separate entity. You could be transporting goods or people from one place to another. Some people use the terms transportation and logistics interchangeably. However, before you delve into your business's capital arrangement and planning, you should know that both are different. Transportation is the movement of animate or inanimate beings. In contrast, logistics deals with supply chain management functions.
Establishing your own transport business does sound like a lucrative option, but you have to be efficient to the core. Moreover, you have to put in a lot of hard work for the same. You can either work on catering to end-users (B2C) or other customers (B2B). It depends on your capabilities.
Here's how you can start the transport business:
Decide on the Category
You can start with personal transport, like taxis, shared cab services, and luxury car services. Here you will be catering to individuals with personalized services. Then comes local transport. This category mainly involves transporting consumer goods and supplies. Moreover, you will be operating in the regional market.
Global transportation is about catering to an international audience across borders. This can involve shipping and air services. Moreover, the capital investment is also higher than that of the former options. You can select to work in any of these basic categories.
Business Model
Once you have decided on the niche, you need to zero in on a business model. There are several options available to you. You can start a sole proprietorship firm, an LLP, or an LLC. In the first model, an individual usually owns the business. There are fewer options to share your liabilities. In the second one, you can share the business liabilities. LLP stands for limited liability partnership. Moreover, you can share the risks and debts as well with your partner.
The Limited Liability Company (LLC) is one of the most profitable models. In this model, you get government levies and tax deductions as well.  Your personal information is not available to the public. Choose one that suits you and your capacity.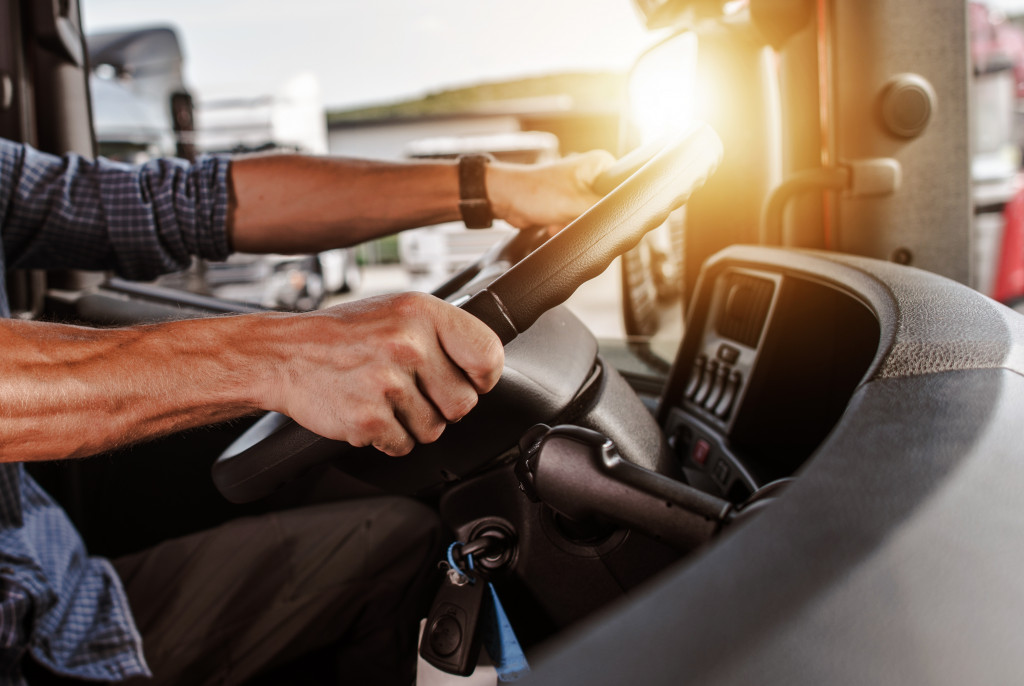 Hiring Employees
Similar to other businesses, you cannot do everything on your own. Hence, hiring drivers become your next step. But whom should you hire? Someone who has taken and passed a driver's license online course is the main consideration. Anyone who is 18 years and above can take this test. After clearing this, one has to clear the physical examination as well. If you hire someone to take personal and individual customers in cars like hatchbacks and sedans, this will suffice.
But if you are looking forward to transporting commercial goods within a certain region, you need someone with a commercial license. If you are running bus services, you need someone who can control the passengers as well. Thus, it all depends on your needs. Moreover, knowledge of essential routes seems to be an important prerequisite for the job.
Apart from the motor operators, you need someone to manage day-to-day admin issues and inquiries. That will leave a lot of time for you to concentrate on strategies and operational issues. Additionally, having accounting personnel by your side to manage the company's accounts can also prove helpful.
Business Plan and Resources
When you are starting any business, it is inevitable to fall back on a business plan. You must ensure to study the markets before taking the plunge. After you are done with market research, you have to study your competitors. Also, research the geographic area that you are going to serve. Additionally, the budget you plan to start with also assumes importance. It will show the way for daily operational decisions. After you are done with these, go ahead and build a strategy based on the gathered information.
Buying the right vehicles is the lifeblood of this business. You have to ensure that the vehicles you buy must comply with regional laws. Moreover, they must have good mileage. Another important factor that you need to consider is the terrain you are going to cover. That brings you to features like ground clearance and the possibility of damage. Go for a fuel-efficient vehicle. It will help you in more ways than one. You can go for diesel or CNG. The latter is the best, due to energy-saving features.
Insurance for Your Business
You will be using the vehicles for different situations. So, minor accidents are bound to be. Scratches and glitches are a part of operating vehicles. Therefore, you need to protect the vehicle and the passengers as well. The person who is controlling the wheel should also come under the insurance cover. Go for a comprehensive cover. The initial cost may be high, but the benefits are more. It will help you when things go wrong.
These are a few of the things that you need to remember while starting a transport business. You can always think of more ways to improve the experience.