When you see a business that is growing, you can't help but be impressed. Especially when they are winning customers and making money. But what you only see is the icing on the cake. What you do not see is the complete journey. And they all started in a dream.
In 1948, two brothers were running a hot dog stand in San Bernardino, California. They changed their business plans and started a drive-through restaurant that serves barbecue. Eventually, this restaurant stopped selling barbecue. Instead, they focused on selling burgers, french fries, and milkshakes. This time you can park your car and dine in.
To gain customers, they first sold their products at half the price. Of course, customers became willing consumers on such a deal. And the buying public gave them a chance. This was their first strategy of competing against other restaurants around.
The brothers also changed the way restaurants do business during that time. Another step into dining innovation that no one has ever done before. Instead of hiring and paying waiters, they put up a counter. Here customers would line up to a staff who will take their order and their payment.
And when other restaurants cook food after each order, this restaurant precooked the burger patties and fries. Then keep them warm in a heated lamp area. Ready to be placed in burger buns when ordered. You will notice this as the basic makeup of what is now known as a fast-food restaurant.
The brothers who own this restaurant are Richard and Maurice McDonald. The name of the restaurant that changed the landscape of how dining was done was McDonald's. The same McDonald's that still serves burgers, fries, and other products to this day. The rest of McDonald's story, as they say, is history. And McDonald's is still growing in a number of stores all over the world.
For more than 70 years now McDonald's is still using the same system; the system that the brothers used in 1948. It was never an easy start, they had to do a series of trial and error. They had to be bold in entering the food business competition. They sold their products half the price and lost a bit. But they gained a following that never stopped growing.
New businessmen also need to follow a system when starting a business. Although not all businesses have the same products. But there are principles that rookie businessmen can apply.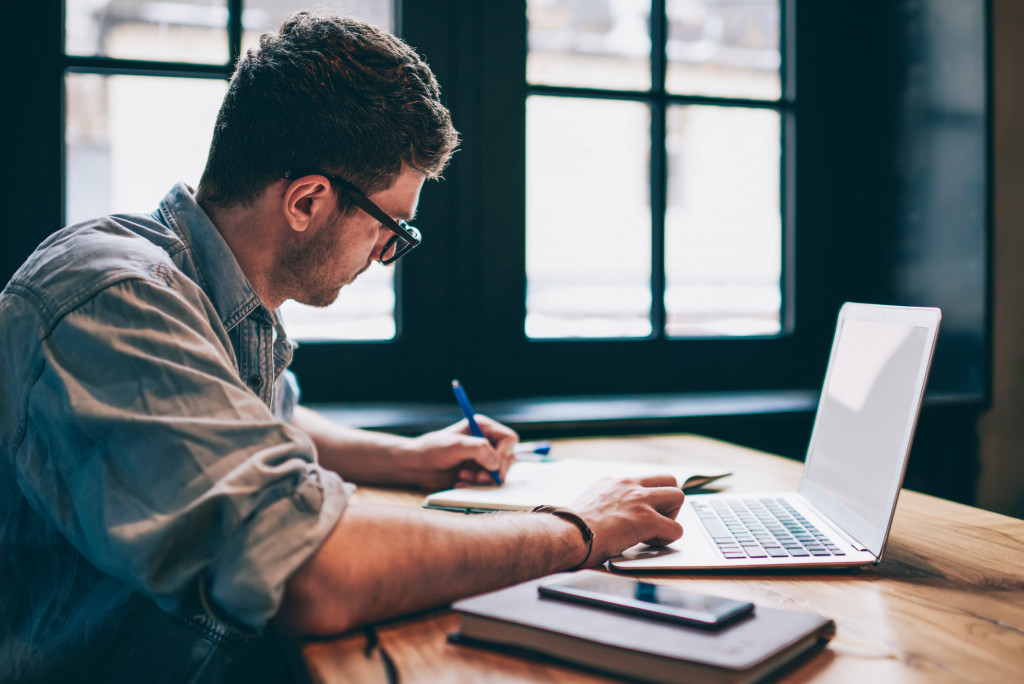 1. Get Some Training
"Knowledge is power" is what many people say. That's why training and studying is the best first step you will ever take. You will be equipped and empowered to start and run a business with proper training. You can study business strategies, marketing, trends, and the likes.
One-on-one mentoring is even better. This way you get to interact with a seasoned businessman. Better yet, you can get the services of an experienced business marketing coach. Someone who can teach, instruct and inspire you to reach your business goal. If you need to pay, do not look at it as an expense. But treat it as an investment that will reap a good return.
2. Do Your Homework
Together with a coach or the guidance of a mentor, you will know the structures of starting a business. But doing your homework will be the second step on your new business journey. With the type of business you want to start, this is where you do your own market research. Here you gather all the information you need.
You study business trends and the competition around your area. You analyze competitive advantages and disadvantages in your target market. If your product is food, how will your menu compete with other restaurants? It is also good to study foot traffic. So you can estimate how many people may walk in and eat. All this should be noted, considered, and be given careful thought.
3. Come Up With a Game Plan
A sports team's game plan focuses on one thing, winning. But from tip-off to the final buzzer, a game plan shows offensive strategies. They also plan their defensive strategies. They come up with blueprints on ways to win the game. That's the same thing with a business plan.
You will create a blueprint on how your business will run and make money. It will show you a road map that will guide you from the planning stage to the daily operations. This is better done with a team where you brainstorm ideas on strategic planning. Here you will discuss things like location, and things you have noted in your market research.
Then all you have discussed will be summed up in a statement. This will be known as your company's vision and mission. Then this is what you will present to potential investors. Through this, they will know your business direction, and if investing in your company is worth it.
Of course, aside from all that was discussed, there are legal steps you need to take. Licenses and permits you need to accomplish to make your business legit. But the three basic tips will set your business in motion. And from these, your next steps should lead your business plans to succeed.