Many companies or organizations around the world have adopted a mandatory remote work policy. This is in response to the pandemic brought about by the COVID-19 crisis. The goal is to curb the spread of the novel coronavirus and stop further infection.
But when it comes to remote work, what comes to mind? We immediately think of work from home (WFH), which has become a norm during the pandemic. But another viable solution for your business or organization is what we call the mobile workforce. This work setup appears to be beneficial in a handful of ways.
In this article, we'll delve into the rise of the mobile workforce during the pandemic. Keep on reading to learn more about its benefits for your business.
The mobile workforce in a nutshell
A mobile workforce consists of employees who are working for your business or organization in a remote location. This means that they aren't confined to a central, physical location such as an office or a home. They can go from one place to another, as long as they stay connected to your business using technologies such as mobile phones, laptops, or computers.
The mobile workforce has been on the rise, even before the pandemic. But this work setup has become more apparent during this pandemic. And this is because of how it can benefit your business or organization while combating the COVID-19 crisis.
The difference between the mobile workforce and work from home
It's important to understand the difference between WFH and the mobile workforce. Some people get confused about these terminologies and tend to use them interchangeably. Keep in mind, however, that WFH and the mobile workforce fall under remote work.
WFH is exactly what it is—employees working in the comfort of their homes. On the other hand, the mobile workforce isn't restricted to one location such as your home. This means that you can work from one place to another.
As long as you have access to business files, team chats, calendars, emails, and audio or video conferencing, then you're good to go. The mobile workforce becomes a viable option for you.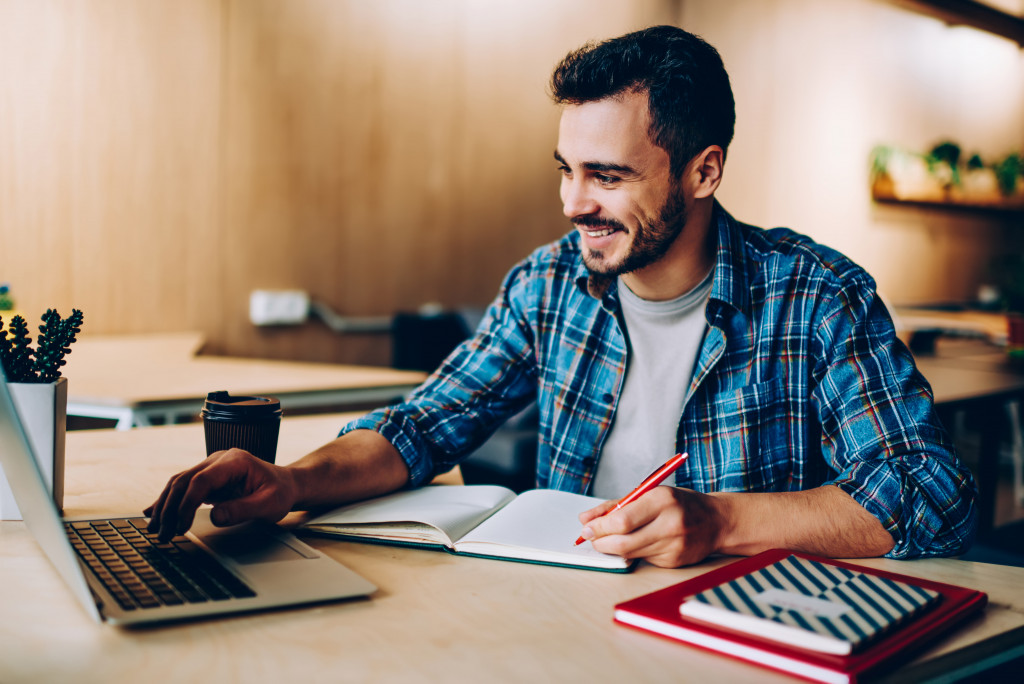 The benefits of the mobile workforce
What's great about the mobile workforce is that it comes with some benefits. Take note of the following:
Less hassle and stress: When your employees work anywhere they want, it becomes less stressful for them. They need not worry about the hassle of commuting and getting stuck in the office. This setup can translate into a better work-life balance for your employees.
A larger pool of talent: It's best to have a mobile workforce so your business can tap various talent who can be an asset to your company or organization.
Employee retention: With this kind of work setup, many employees will choose to stay due to its flexibility. Knowing that 61 percent of employees prefer to work remotely for good, a mobile workforce can be your best option during and even after the pandemic.
Reduced overhead costs: Having employees working in an office can be quite costly. You'll have to consider expenses such as property lease and utility bills. With a mobile workforce, your company can save up big time.
Some challenges in the mobile workforce
On the other side of the spectrum, it's important to acknowledge some of the challenges in the mobile workforce and find ways to address them. Here are some of these:
Employee availability: Since employees work remotely, they can abuse time and become unavailable just when you need them the most. The best course of action is to set accountability for employees. This means they have to accomplish their tasks, lest they get terminated.
Employee liabilities: Employees working outdoor can risk their lives. They might get into accidents while driving and answering work calls. As a responsible, it's best to get insurance for their protection. For instance, if they get into a road crash while working for you, they can hire a car accident attorney to file a claim and seek compensation. However, you won't be held legally and financially responsible, as the insurance you've provided will step in.
Data protection and online security: A mobile workforce having access to your business data and information may become vulnerable to cyberattacks. It's best to set cybersecurity guidelines in place so that they will be protected. Online security measures include using Virtual Private Network (VPN), creating strong passwords, securing emails, and installing anti-virus and anti-malware software.
At this point, you now know what a mobile workforce entails and how it can be beneficial to your business or organization. Be sure to consider its valuable benefits, from less hassle and stress to employee retention to reduced overhead costs. But be wary of issues such as employee availability, employee liabilities, and online security. When properly implemented, a mobile workforce can boost your business' bottom line.