The pandemic inspired changes in every sector of society, including in the food and beverage industry. Because of the restrictions created to curb the spread of COVID-19, many restaurants and bars struggled. With indoor dining gone, profit dropped.
This forced the industry to evolve and adapt to the changes caused by the global crisis. One of these changes involves a digitized menu.
Introducing Digital Menus
The pandemic made way for restaurants and bars to digitize their menu. People realized that analog menus were not hygienic. Multiple people touch it throughout the day, and it does not get wiped or sanitized often. As a result, it can harbor disease-causing germs.
COVID-19 made a lot of people more conscious of viruses and diseases. While it was later on revealed that the highly contagious and deadly illness is mostly transmitted via droplets and aerosols – not through fomites as earlier reported – the pandemic instilled the importance of hygiene to prevent infections.
The food and beverage responded by minimizing the need for the public to interact with a common traffic surface. More restaurants and bars now have QR codes that customers can scan using their smartphones to access the menu.
Mr. Yum, a company that develops QR code menus, revealed that before the pandemic, 100 restaurants in Australia used the platform. Since COVID-19, the number grew to over 1,200 from around the world. Now, the company has plans to expand in the United States and the United Kingdom.
In one survey, 88 percent of restaurants said that they will consider switching to digital menus. About more than three-quarters revealed that they also plan to start accepting contactless payment options.
QR codes are not new technology. However, since Apple integrated a QR code reader into its smartphone and tablet cameras, it became ubiquitous. People become used to scanning a store QR code using their mobile devices to access information and services on the web.
Benefits of Digital Menu
Businesses have been putting their products online since before the pandemic. Back then, however, digital menus only served customers who wanted to order a delivery. Now, it is also available to those who are dining in or getting a takeout.
Entrepreneurs should consider adapting digital menus for the post-pandemic world. Whether they plan on opening a sandwich shop or a fine dining restaurant, there are numerous benefits from having a digital menu.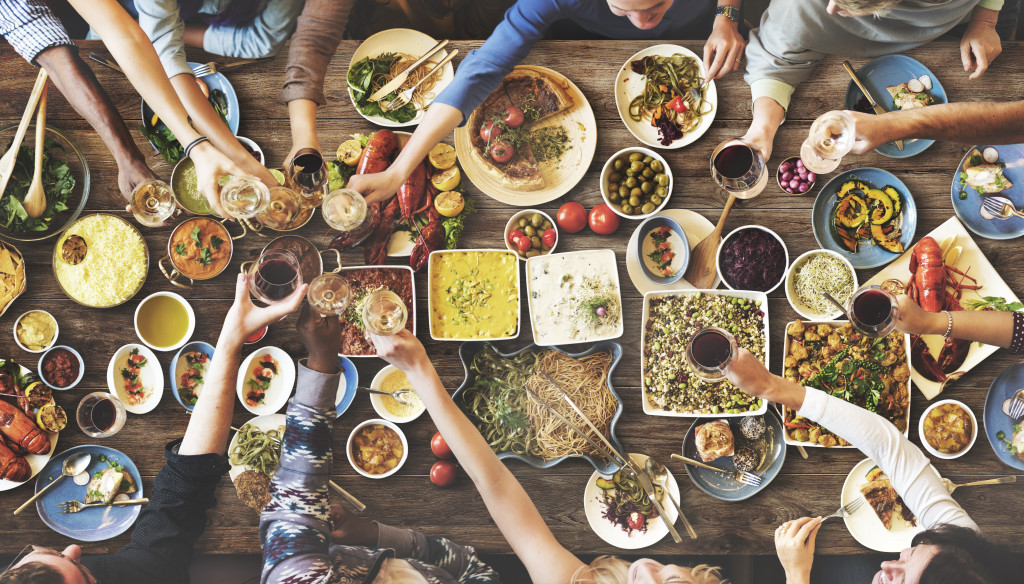 One, it is easier to update. Analog menus are not flexible. If a certain dish gets takenout, the establishment has to print a new set of menus. On the other hand, a digital menu can be edited every day.
It is especially convenient right now to have a customizable digital menu. The pandemic is still causing a shortage of various ingredients around the world, including the U.S. Stores are struggling to secure supplies for basic items such as chickpeas and chicken wings. Even big establishments like Taco Bell are facing ingredient shortages.
If it happens to a restaurant or bar, a digital menu can be edited to inform customers that certain offerings are not available. Your staff would not have to repeatedly explain to diners which dishes are currently not being served. The customers would not feel disappointed picking a menu offering only to be told that it is not available.
Moreover, it is a lot less work for the staff. If a customer can pick their meals and place their orders via the digital menu, servers would not have to walk around the restaurant to list down every diner's request. They can also pay directly via the link provided by the QR code.
This allows the restaurant to run more efficiently. There will be fewer mistakes because a staff member does not have to write down or memorize a customer's order. Orders are sent directly to the kitchen.
Personalized Service
Digitizing the menu also provides an opportunity for businesses to give their customers personalized service. A QR code allows restaurants and bars to track previous orders. Repeat diners can order the same meals, a feature that delivery apps Grubhub and Doordash already offer. It makes the process easier for the customer.
A digital menu can benefit the business. It can also make ordering food easier and faster for customers.
However, not all restaurants and bars are switching to digital menus. After the pandemic, many might still return to analog menus. People have different levels of digital comfort. Older customers, for example, may find it more difficult to adjust to the new process. It is also not as easily accessible for those who do not have an iPhone or a newer model of smartphone.