There are many types of restaurants in the food industry. The most common type is the fast-food restaurant. Fast food restaurants are typically less expensive than other restaurants and offer quick service. Different restaurants include full-service restaurants, casual dining restaurants, and buffet restaurants.
Full-service restaurants offer table service and typically have a more extensive menu than fast food or casual dining restaurants. Casual dining restaurants are usually less formal than full-service restaurants and often have a limited menu. Buffet restaurants serve food buffet-style, allowing customers to choose from various dishes.
All of these types of restaurants are pretty expensive to start. It can cost around $100,000 to create a new one, while it would take around a million dollars to franchise famous fast-food restaurants like KFC. However, if you don't have a budget for it, don't get discouraged. One of the cheapest restaurants and also profitable are food trucks. Here's how you can get started.
Look for a Truck
Now you can't have a food truck without a truck, so the very first step is to find a truck. If you can't afford a brand new one, there are many used trucks still in good condition and at a much lower price. Better yet, ask your friends or family members if they have unused trucks you can use.
You can either buy or rent, depending on your long-term goals for the business and your budget. You'll also need to consider where you want to locate the truck and what type of food you plan to serve.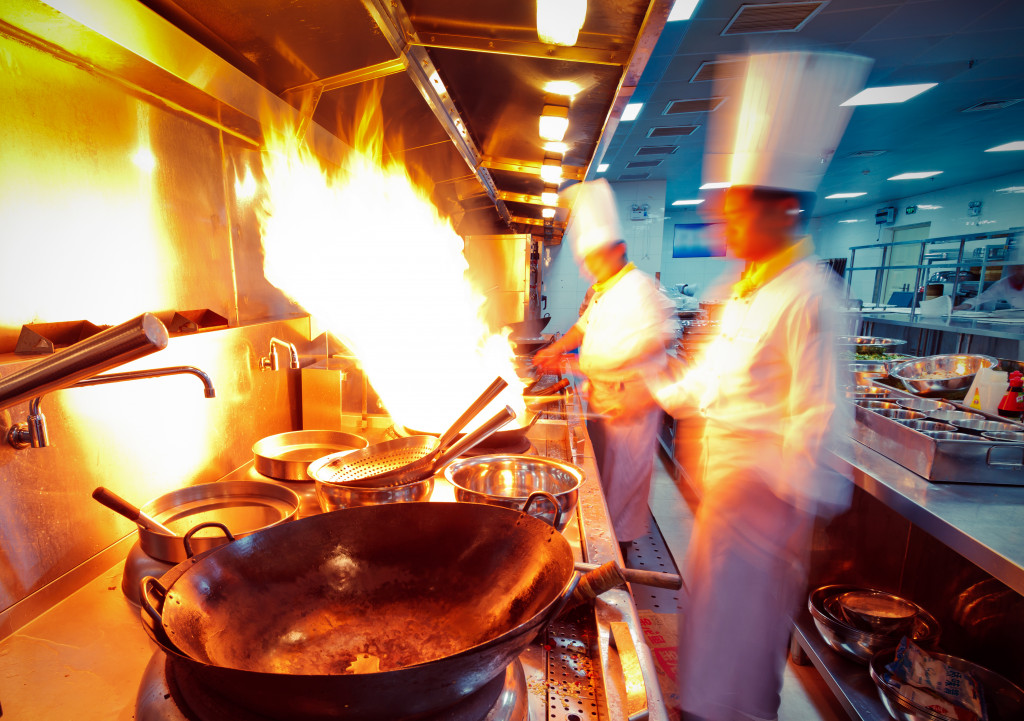 Find a Kitchen Space
Next, you'll need a place to prepare all of your food. Your space could be in an actual restaurant kitchen space or in the back of your truck itself. Look for spaces that are affordable, convenient, and have high-quality equipment available so that you can serve up delicious food consistently every day.
The advantage of having a separate kitchen space is that you have more space for cooking, and all you have to do is load the food into your truck and reheat them. But it can certainly be more expensive.
Get the Necessary Equipment and Supplies
Once you have your truck and kitchen space, you'll also need to purchase all of the equipment and supplies needed for your business. This may include things like cooking utensils, knives, a stove or grill, storage containers, paper products, napkins, etc. If you want to get creative, you can purchase nos canisters to produce all sorts of pastries like waffles or even fish batter.
You can order these items online or visit local suppliers in person to find the best prices available. Also, consider signing up for a wholesale membership at Costco or Sam's Club to buy food and other necessities in bulk at discounted rates.
Advertise Your Food Truck
Food trucks are popular among customers because they offer a variety of different types of food with affordable pricing. However, if people don't know about your truck, then they won't be able to enjoy your food.
There are many ways to advertise your food truck business. You can start by creating a website. Websites are great for informing your followers where you will be and posting your food prices. However, social media is also one of the best ways to expand your reach. With over 220 million users in the United States, you can tell everyone about your new food truck startup in no time!
Another great way to get the word out is by participating in food truck festivals or other similar events. A festival is a great way to meet potential customers and serve up some of your best dishes. Plus, it's a fun way to network with other food truck owners and learn new tips and tricks for running a successful business.
Get All Necessary Licenses and Permits
Before opening your business officially and starting to sell food on the street, make sure that you have all of the necessary licenses and permits in place. Depending on your location, you may need to apply for a food truck license, health permit, business license, or other types of legal documents.
Be sure to check with your city hall or department of licensing to find out precisely what you'll need before getting started. This will help ensure that you can continue operating legally and avoid any unwanted fines or penalties down the line.
Whether a food truck or an actual restaurant, starting a new business is no small feat, but if you're passionate about cooking great food and are willing to put in the hard work and effort needed to make your dream come true, then there's no reason you shouldn't go for it!