If you're in the healthcare industry, you know that it's a complex and ever-changing landscape. There's always something new to keep track of, from new regulations to technological advances. And if you're running a healthcare business, it can be tough to keep up with everything while also managing day-to-day operations.
Here are six tips for managing a healthcare business:
1. Keep Up With Industry News and Changes
It's essential to stay on top of changes in the healthcare industry to adapt your business accordingly. Whether it's a new regulation or a new piece of technology, being aware of changes will help ensure that your business is always compliant and up-to-date. Here are some tips to stay in the know:
Subscribe to industry newsletters and publications
Attend conferences and networking events
Follow healthcare leaders and organizations on social media
2. Make Use of Technology
Technology can streamline processes and improve efficiency in healthcare businesses. From electronic health records to automation software, incorporating technology into your operations can make things run smoother. You can also use technology for communication, whether it's through a company intranet or utilizing video conferencing for remote meetings.
For example, implementing a patient portal can improve patient communication and make scheduling appointments and filling out paperwork more convenient. No matter what technology you use, ensure that it aligns with your business goals and helps enhance the patient experience.
3. Foster Collaboration Among Staff
Strong communication and collaboration among staff are essential for a successful healthcare business. Make sure there are clear communication lines, whether through regular team meetings or an easy way for staff to communicate and share information with each other.
Encourage staff to collaborate and share ideas, as collaboration can lead to better patient care and improved business practices. And don't forget about providing ongoing training for your staff to keep them up-to-date on industry changes and developments.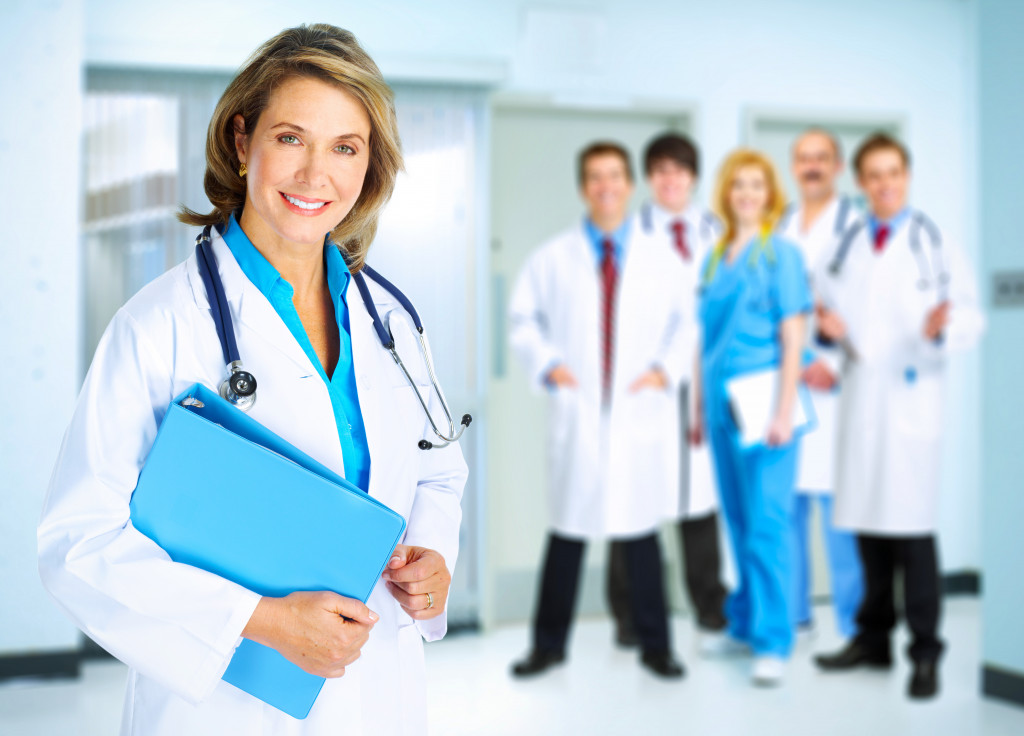 4. Streamline Processes
Take a look at your business processes and see where you can streamline or improve them. This could involve implementing new technology, revising policies and procedures, or finding more efficient ways to handle tasks. Conduct regular reviews of your processes to ensure they are effective and running smoothly. And don't be afraid to ask staff and patients for feedback on improving processes and enhancing the overall experience.
You can also streamline processes by outsourcing tasks, such as billing or IT support. This can free up time for you and your staff to focus on providing quality care to patients. When outsourcing, make sure to thoroughly vet potential vendors and choose ones that align with your business goals and values.
5. Create a Customer-Focused Culture
Patient satisfaction is crucial in the healthcare industry, so it's important to prioritize providing excellent customer service. This involves creating a culture where staff focuses on delivering the best possible care and patient experience. For example, if you are a dentist, ensure your staff is knowledgeable about insurance policies and clearly communicates treatment options to patients.
Regularly assess your customer satisfaction, whether through surveys or reviews, and use the feedback to improve the patient experience.
When it comes to customer service, don't forget about addressing complaints or concerns promptly and effectively. It's also important to have the plan to handle difficult situations, such as a dissatisfied patient or a medical emergency.
6. Develop a Strong Marketing Strategy
Having a strong marketing strategy can help attract new patients and maintain relationships with current ones. This involves identifying your target audience and determining the best ways to reach them through social media, email marketing, or traditional advertising methods.
Your website is also essential for attracting new patients. Ensure it is user-friendly and includes relevant information about your healthcare business and services. Staying active on social media and regularly updating your website can also help with search engine optimization, making it easier for potential patients to find you online.
Bonus Tip: Stay Organized
Being organized can make running a healthcare business much more accessible. This involves keeping track of essential documents, staying on top of appointments and tasks, and regularly updating patient records. Consider implementing an electronic health record system or using organization tools like to-do lists and scheduling software.
Following these tips can help ensure your healthcare business is well-managed and running smoothly. Stay on top of industry changes, use available technology, stay organized, hire suitable staff, communicate well with patients, and be flexible when necessary—and you'll be on your way to success. So what are you waiting for? Start implementing these tips and take your healthcare business to the next level.