Do you find yourself constantly worrying about the money you're making on your small business? If so, it may be time to take a look at how you manage your finances and make some changes. You don't have to go into debt or stop investing in your company to do this.
There are plenty of ways that can help you grow without risking too much. Here are just 15 ideas for managing your small business finances: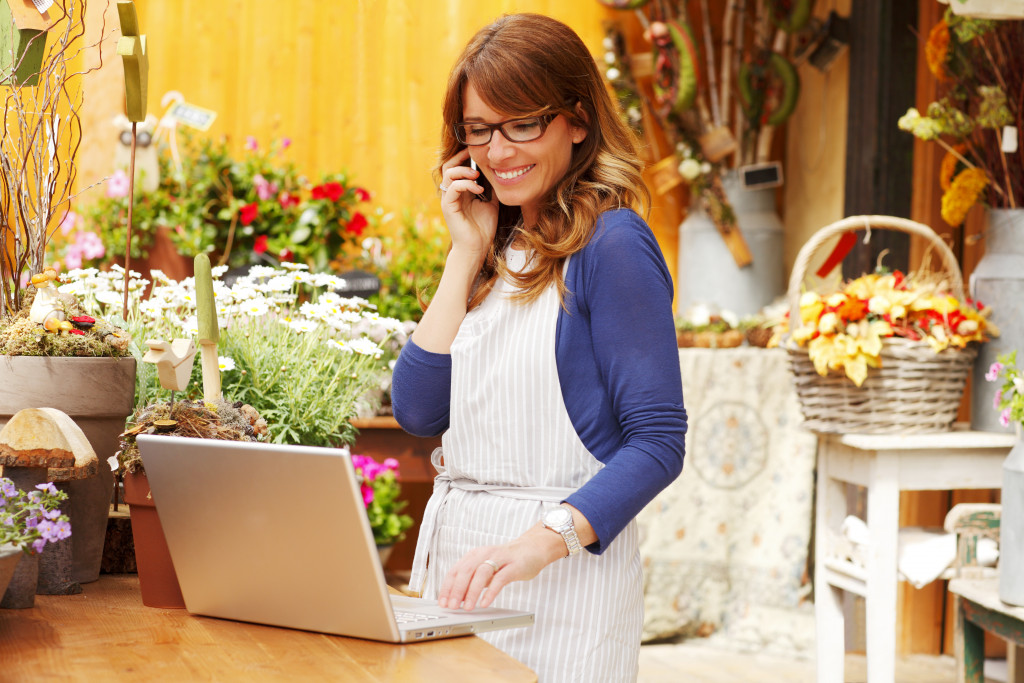 1. Audit Your Expenses
One way to start managing your finances is to audit your expenses and figure out where you can cut back. This may be easier for some businesses than others, but there are likely areas where you can save without making too many sacrifices.
2. Make a Budget
Another great way to manage your finances is by creating a budget. This will help you keep track of how much money you're making and spending each month, so you can be more mindful of your spending habits.
3. Set Goals
When it comes to small business finances, goal setting is key. You need to have specific goals in mind and work towards them instead of just worrying about the bottom line.
4. Take on More Clients
If you need to make more money, one of the best ways to do so is by taking on more clients. This can be a bit daunting for some business owners, but it's definitely doable with the right planning.
5. Raise Your Prices
If you've been considering raising your prices, now may be the time to do it. You don't want to raise them too much at once, but a small increase could help you bring in more money each month.
6. Cut Costs
On the other hand, if you need to cut costs, there are plenty of ways to do so. You can look into cheaper alternatives for things like marketing and office supplies, or you may be able to work from home to save on rent.
7. Invest in Your Company
If you have the money, investing in your company can be a great way to grow your business. This may include things like buying new equipment or hiring more employees.
8. Negotiate Better Deals
One way to save money is to negotiate better deals with your suppliers and vendors. You may be able to get a lower price for goods and services or even get a discount for paying upfront.
9. Use Credit Cards Wisely
Credit cards can be a great way to finance your small business, but you need to use them wisely. Make sure you always pay your bill in full each month and avoid taking on too much debt.
10. Get a Loan
If you need more money than you can borrow from a credit card, you may want to consider getting a loan. This can be a great way to get the funds you need without selling your business or taking on too much debt.
11. Start Saving
One of the best ways to manage your small business finances is to start saving for a rainy day. You never know when something unexpected will happen, so it's always good to have some money saved up.
12. Hire Professional Bookkeepers
If you're not good with numbers, it may be a good idea to hire professional bookkeeping services. This will help you keep track of your expenses and make sure everything is in order.
13. Use Cloud-Based Services
Cloud-based services can be a great way to save money on office supplies and other costs. You can use them to store your data, collaborate with others, and more.
14. Get Insurance
Insurance can be a lifesaver when something goes wrong with your business. It's essential to have insurance for both your business and your employees, so you don't have to worry about the financial consequences if something happens.
15. Set Up an Automatic Savings Plan
If you find it hard to save money, you may want to consider setting up an automatic savings plan. This will automatically deduct a set amount of money from your account each month, so you don't have to worry about it.
Managing your small business finances can be challenging, but there are plenty of ways to do it successfully. Whether you're looking for a way to save money or invest in the company, we hope these 15 tips will get you started on the right track! These tips will help you manage your small business finances in a variety of ways. So, whether you're looking to take on more clients, raise your prices, or invest in your company, these tips will help you get there!