Student loans burden many young adults in the U.S. More than 45 million Americans deal with them, owing around $1.6 trillion collectively.
But most Americans benefited from their student loans. The money allowed them to finish their degrees, land decent-paying jobs, and ultimately settle their debts. However, roughly one million Americans default on their student loans every year.
According to the U.S. Education Department, around seven million borrowers failed to back their student loans in 2018. Ben Miller, vice president for postsecondary education at the left-leaning Center for American Progress, called it the "worst sign of struggle." In America, the government can take its citizens' tax refunds or parts of their paychecks when they default on a loan. Hence, the affected citizens may lose part of their Social Security when they age.
If you're thinking of studying in Singapore for college, you're probably worried about taking out a loan. Will you struggle to pay it back? That depends on different factors. Student loans in Singapore work a bit differently from the States'.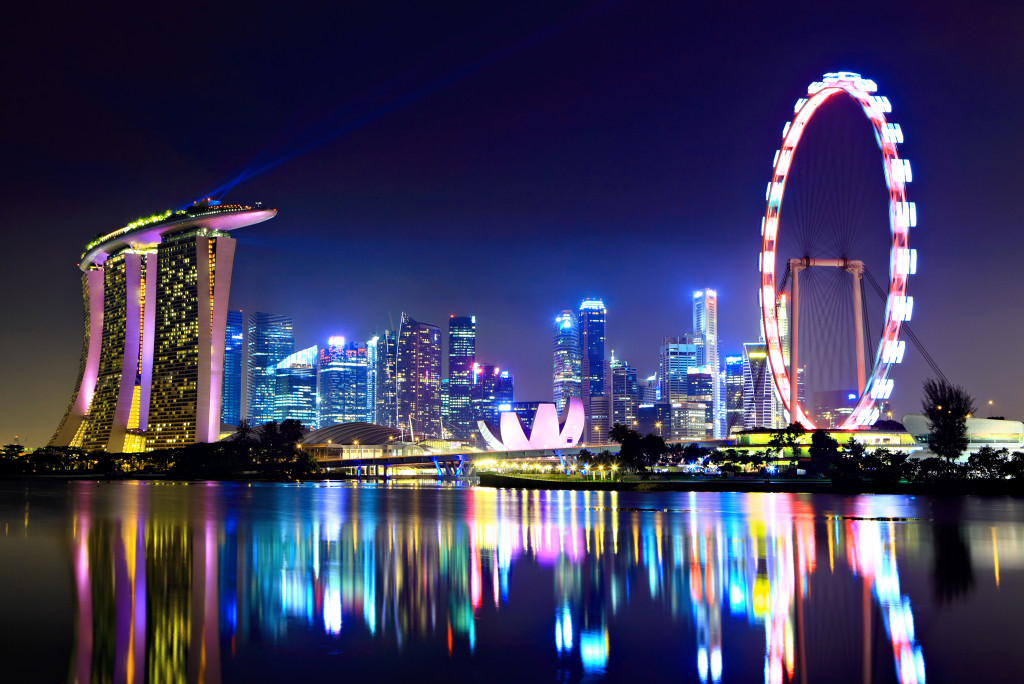 Education Loans in Singapore
Student loans in Singapore are formally known as education loans. But different providers give them special names to distinguish them from other education loans. The most amazing quality of this loan is its interest rate. It is typically lower than the interest rates of personal loans.
Education loans are charged "rest" interest rates instead of "flat" interest rates. Rest interest depends on your remaining loan balance. For example, if your borrow S$25,000 with a rest interest rate of 5% over five years, you'll pay S$471.78 every month. That results in an increasing principal payment and a decreasing interest payment because the rest interest declines the less your loan balance becomes.
On the other hand, if you take out a personal loan of S$25,000 with a 5% interest over five years, you'll pay S$471.78 throughout the life of your loan. In five years, your total interest payment will be double the interest you'll pay with an education loan.
Education Loan Categories
You can choose among three categories of education loans:
Education loan with standard repayment
Education loan with interest-only payment
Education loan for studying abroad
The first category works like a typical loan. You'll make partial principal and interest payments every month. But if you can't afford such payments, you can choose the interest-only arrangement, a.k.a. "interest servicing loans." As its name suggests, your lender will only charge you the interest rate while you're still in school.
However, paying only the interest usually results in a higher overall payment at the end of the loan. Standard repayments are often more cost-efficient, but lenders understand that not all borrowers can afford them.
Education loans for studying abroad have the same terms, standard repayment, or interest-only. If you're a foreigner wishing to study in Singapore for college, you can also get a standard repayment or interest-only. You should be at least 21 years old and sponsored by two individuals to qualify.
Your sponsors should have a per capita income between S$12,000 and S$30,000. In addition, you need another person to act as your guarantor, who should have an income of at least S$30,000.
What to Do If You Can't Pay Off Your Education Loan
Though education loans in Singapore are easier to repay than other loans, certain circumstances can affect borrowers' ability to pay them back. As many as one in three Singaporean young adults are not confident in managing their debt. They juggle several debts, such as credit cards and other personal loans. Put student loans on top of those, and anyone would struggle.
Still, Singapore's education loans are more flexible than any other loan. For instance, a CPF education loan allows you to make payments a year after graduation. That gives you enough time to land a job and save money for monthly payments.
A MOE Tuition Fee Loan, available in only a few banks, lets you borrow 90% of your fees and only charges the interest two years after graduation. If you paid the interest while still in school, you could significantly reduce your balance after graduating.
If you need to pay other loans, you may consider getting a debt consolidation loan in Singapore. It is a loan that transfers your debts to another lender, whom you should repay within the given period. It charges a lower interest rate than personal loans, allowing you to manage your expenses better. Debt consolidation has helped many individuals get out of debt and avoid bankruptcy. It would give you a chance to maintain good credit even if you struggled with debts.
Overall, student loans in Singapore are easy to pay. But no one is invincible to financial problems. Observe good money management habits to avoid becoming default risk.