A few fashion cycles ago, Parisian fashion brand Vetements shocked the fashion industry when it sent down a runway model wearing a yellow DHL T-shirt. Yes, that's right. It's the same DHL T-shirt that the courier company is making its employees wear. What's so fashionable about that? But it sold. The shirt sold for almost $200 when you can get the original one for less than $5 and free if you're a DHL employee.
This is not the first time that workwear in New Zealand or other parts of the world has become the prime focus of the fashion industry. Traditional workwear from Carhartt, Dickie's, Wrangler, Ben Davis, and Dr Martens have been around for a long time. They have been used by construction workers, plumbers, miners, fishermen, and mechanics ever since the industrial revolution (and maybe even earlier than that).
These readily available workers can be found in all your favourite shopping stores such as Macy's, Asos, Urban Outfitters, Walmart, and Target. But gone are the days when people just passed by these brands. They have now found a way to incorporate these utilitarian pieces to their everyday fashion style. That's all because high-fashion runways saw the need for a re-emergence of these functional clothing pieces.
What Is Workwear for Men?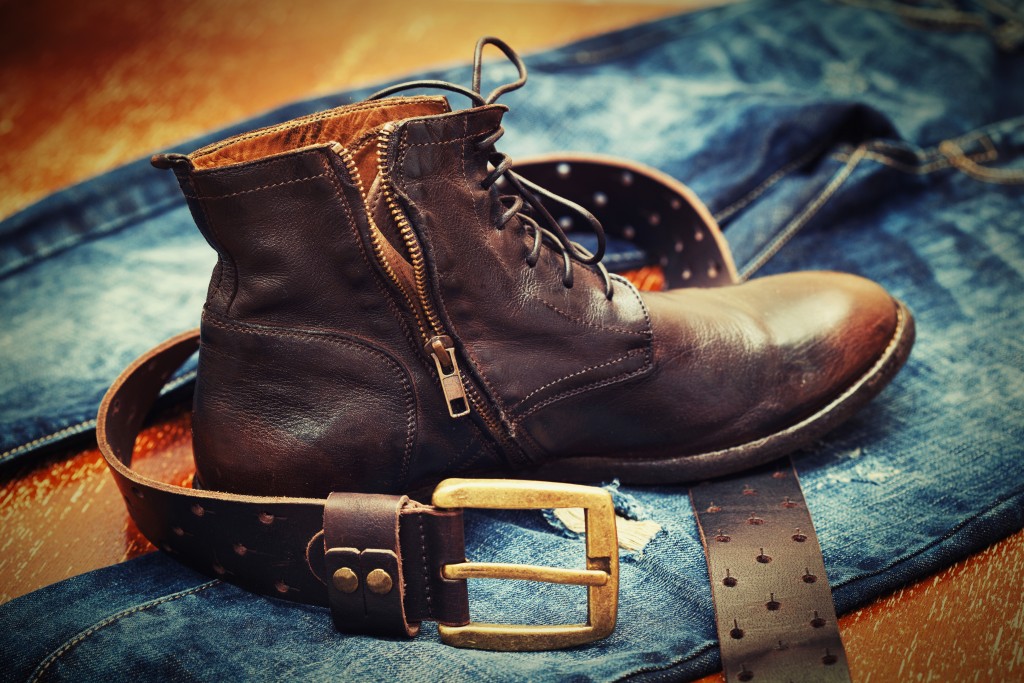 Originally, and that means back at the beginning of the 20th century, only labourers wear workwear such as denim overalls, plaid jackets, jeans, and boots. Men who belong to the upper echelon of society wear suits even to the most mundane tasks they have. Denim is for labourers. But tell that to Levi's, who has since reinvented their denim jeans to become one of the most recognizable pieces of clothing in a man's closet. Those jeans aren't cheap, either. They cost around $50 to $100 per pair.
Workwear in High Fashion
Have you seen the runway these days? Everything is possible. Even humans are being turned into pieces of clothing with models walking the runway while another person is literally draped over them. In the fashion industry, workwear is all about function and comfort. This laid-back styling must have practicality as its core message. If you're not comfortable in what you're wearing, then that's not workwear because denim jackets, overalls, jeans, and boots are supposed to be comfortable.
In the 80s and 90s, skaters, rappers, and rockers triggered a whole cultural movement by turning workwear into street fashion. The likes of Kurt Cobain and Tupac Shakur are still relevant today, influencing a large number of men who want to follow in on their footsteps. So those who idolize Cobain today will largely be inspired by his fashion—patchwork jeans, fuzzy sweaters, and tye-dye shirts—all of which can be seen on the runway today.
Do you think that workwear can be a style that fits you? If you fear to make the right fashion decision, here's something that you should know about incorporating workwear to your everyday fashion: Go with safe colors for your trousers such as beige, tan, black, and brown, add a pop of color with your shirt such as safety orange, put on a denim jacket, and wear your favorite white sneakers. That should ready you for high-fashion streetwear.