Every day, there is a new technology that allows us to do more without leaving the house. From grocery delivery to car rentals, there are plenty of options for those who want to stay home and take care of business. Here are just a few of the technologies that are making it easier than ever to stay in your PJs all day long:
1. Online banking
Gone are the days of going to the bank or standing in line at the post office to pay your bills. With online banking, you can do everything from checking your balance to transferring money – all from the comfort of your own home. Many banks offer mobile apps that make managing your money on the go even easier.
These apps are secured with the same encryption for online shopping, so you can rest assured that your personal information is safe. As a bonus, online banking often comes with budgeting tools and notifications to help you stay on top of your finances.
2. Grocery delivery
There is no need to drag the kids to the store or lug heavy bags of groceries home. Companies like Amazon and Walmart offer grocery delivery services that bring your groceries right to your door. They let you shop online for everything from fresh produce to grocery staples, and they even offer same-day delivery in some areas.
Cold chain delivery services will also bring you frozen foods and other perishables. These companies often have their own apps, so you can shop from your phone or tablet while you're on the go.
3. Car rentals
If you need a car for only a short time, there's no need to buy or lease one. You can now rent cars by the day, week, or month from companies like Zipcar and Hertz. And if you're worried about getting around in a new city, don't be. Many car rental companies now offer GPS navigation systems to help you find your way.
These rentals often come with unlimited mileage to explore the city to your heart's content. And if you're traveling with a family or group, you can usually find a car big enough to accommodate everyone. You may even rent luxury cars or convertibles for a special occasion.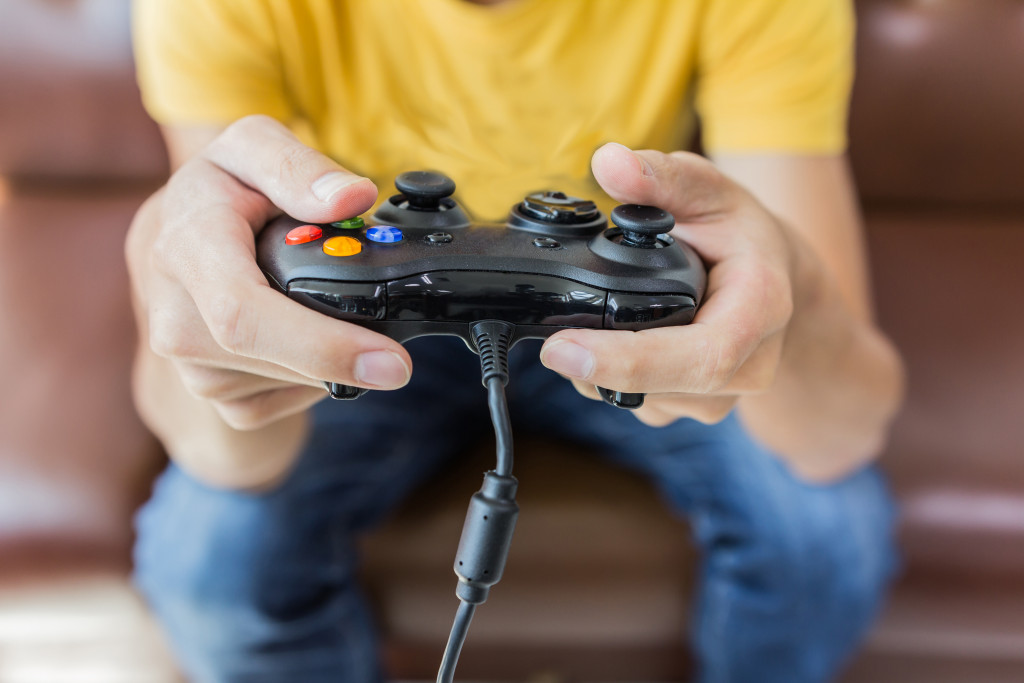 4. Home entertainment
You can have a movie theater experience right in your living room with today's technology. Large-screen TVs and surround sound systems create an immersive experience that will make you feel like you're at the theater. You can even stream movies and TV shows from your favorite online providers.
And if you're looking for something to do on a rainy day, there are plenty of video games that you can play alone or with friends. There are also online multiplayer games that let you compete against players from all over the world. Home entertainment has never been so much fun.
5. Video conferencing
You already know that you can use Skype or FaceTime to talk to your friends and family or colleagues at work. But did you know that you can also use video conferencing to attend meetings, doctor's appointments, and even classes?
There are now many different video conferencing platforms to choose from, so you can find one that meets your needs. You can even join conference calls from your phone or tablet. Video conferencing is a great way to stay connected to the people and things that matter to you.
6. Consultants and experts
Don't have time to see a doctor or lawyer in person? You can now consult with them online. With the help of technology, you can get expert advice without ever leaving your home. There are now many websites and apps that connect you with consultants and experts in various fields.
So whether you need medical advice or legal help, you can get it from the comfort of your own home. You can even find experts who will help you with your taxes or invest your money. And if you need help with your resume or career, there are online services that can connect you with a professional coach.
7. Home maintenance and repair
If you need to fix a leaky faucet or replace a broken window, there's no need to call a handyman. You can now find how-to videos and do-it-yourself guides for almost any home repair project. And if you need help, there are also many online forums where you can ask questions and get advice from other DIYers.
You can also find companies that will do home repairs and maintenance. These companies often have their own apps, so you can schedule appointments and track progress from your phone or tablet. And if you're not sure what service you need, you can usually find a home repair expert who can help you figure it out.
In this digital age, modern technology allows people to do anything and everything without ever having to leave their homes. There are now many different ways to do more without leaving the house, from shopping and entertainment to education and work. Remember, next time you need to do something, there's a good chance you can do it from the comfort of your own home.