It is not uncommon for companies to use both digital and traditional marketing strategies. The two methods of marketing complement each other so well, with their advantages and disadvantages. For example, digital marketing is great for reaching younger generations who live more on social media than television, while old-school marketing lets you target a wider audience that doesn't use technology as much. So what can businesses do?
The Best of Both Worlds
The answer is simple: combine them. By using both techniques simultaneously, you can reach your desired demographic in ways that neither can do alone because they are different communication channels that offer different strengths and weaknesses. For example, if you're trying to sell something at an event, it will be useful to have a banner or posters to promote your product. You can then post about your event and products on your social media accounts. This is an example of combining digital marketing with old-school marketing because you are using social media, the Internet, and graphic design to display your message at a physical location.
In this article, you'll learn different strategies to combine the best of both worlds. First, you'll learn a bit about old-school marketing and digital marketing. Then, after understanding the benefits of each, you will explore how to combine them effectively.
1. Traditional Marketing Techniques in Digital Marketing Campaigns
Most people think traditional marketing is going out and pitching your brand to the masses in person, but there are many other classic techniques that businesses can use to reach a wider audience. If your local business doesn't have the budget for billboards, newspapers, and magazines are often a cheaper alternative to get your message seen by many potential customers.
You can also use old-school marketing for in-store promotions. For example, you can set up a poster or banner near your cash register to display special deals only available on your website. You can offer customers discounts if they follow you on social media or refer their friends to your company. By doing this, you'll have them sharing your message with friends and other potential customers.
2. Digital Marketing Techniques in Traditional Marketing Campaigns
Digital marketing is great for reaching a younger audience, but it can also work well to reach older generations too if you know how to appeal to them online. For example, your business may need a website because 77% of people who use the Internet look for local information online. If your business doesn't have a website, then you're missing out on customers in their search for businesses like yours. To help you get started on your campaigns, you can work with digital marketing companies such as Harvey & Hugo. These companies can identify the best possible strategy for your business.
Of course, traditional marketing techniques can also be used to promote your website too so people know it exists. This includes using print posters, billboards, and flyers with QR codes that link back to your site. You can also use social media to reach out to your customers and encourage them to visit your website.
3. Traditional Marketing Techniques in Emails and Newsletters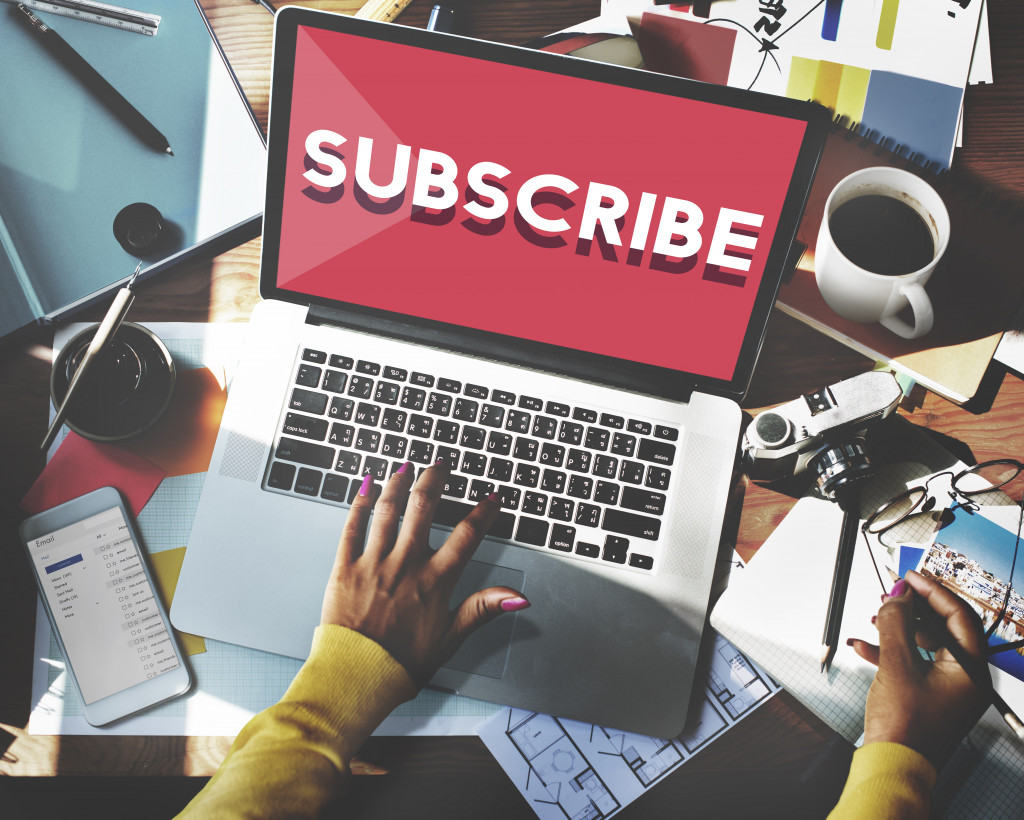 Having an email list is one of the best ways to reach your audience without spending too much money on marketing campaigns. Email marketing costs only about $0.48 per person, which is significantly cheaper than offline advertising. Social media can also help you build an email list by asking people to subscribe to your newsletter the next time they visit your site.
You should make sure that your emails are valuable too. Don't just send people promotional marketing content because they'll unsubscribe if it becomes spammy. Instead, try to send useful information that your customers will actually read and enjoy. For example, you can write a short piece going into more detail about a product or special offer that your business recently posted on social media.
4. Combining Digital Marketing with Traditional Marketing Tactics
Now that you understand what each type of marketing offers, it's time to see how you can combine the best of both worlds in your next marketing campaign. There are many different ways you can do this, but here are a few ideas to get you started.
You can use a QR code in the sidebar of your website to direct customers over to your social media accounts. This may be useful if you need something basic for your audience, but it also means that you're missing out on having your own special landing page for customers to visit. If you want something with more impact, you can use social media marketing like Facebook Ads or Twitter Ads to send people to your website's landing pages built specifically for this purpose.
Another option is to host an event at your place of business and make it exclusive to your social media followers. This way, only people who are following you on social media will be able to get in or learn about the event. You can also use digital marketing to promote the event before it happens so more people come out.
Combining old-school marketing tactics with digital marketing can be a great way to reach customers in different ways. You'll want to combine various strategies together to take your business to new heights.