Whether you're going to a lavish dinner party in St. Charles or your work has a strict dress code, a sharp suit will ensure that you look the part. In fact, a 2012 study published in the Journal of Experimental Social Psychology suggests that when you dress well for your job can give you a confidence and performance boost.
Looking good, however, requires a lot of effort. Your suit jacket, dress shirt, pants, and leather shoes and belt all need special care to keep them in pristine condition. Give your formalwear the TLC it deserves with this short guide.
Keep Your Jackets in Good Shape
Your jacket is the most expensive part of your suit, and for a good reason. It's the centerpiece of your whole look. As such, it's important to keep it clean and wrinkle-free. If you see any stains on it, use a soft cloth and some water to rub it right out. Invest in a steamer to get rid of creases. Ironing your jacket may cause discoloration.
When it's starting to smell or has a spot that you can't take care of, however, you need to get it to the nearest laundry shop for dry cleaning. Don't even try to handwash your jacket, as you might damage its natural fibers. For the suit pants your jacket is paired with, clean them with your washing machine on the "delicate" setting.
Crisp and Clean Dress Shirts
Dress shirts add a pop of color or a tasteful pattern to your look. Give your button-ups some TLC by cleaning them according to their care label. For cotton shirts, unbutton everything and use a soft cloth and soapy water to rub off any stains and soiled parts. Once you're done with spot cleaning, pop them in the washing machine on your usual setting.
Make sure to use detergents that don't have chlorine. The chemical causes your shirt's colors to fade and even cause the fabric to thin out. If you have button-ups made of premium materials like silk or wool, you need to get them dry cleaned.
Once your shirts are out of the wash, hang them up and let them air dry. As much as possible, don't use your dryer, as the heat might cause your dress shirts to shrink. When ironing your button-ups, begin with the sleeves and end with the collar to keep your process efficient. To prevent sweat stains, always wear a sleeved undershirt and use anti-stain deodorant.
Give Your Dress Shoes a Long Lasting Shine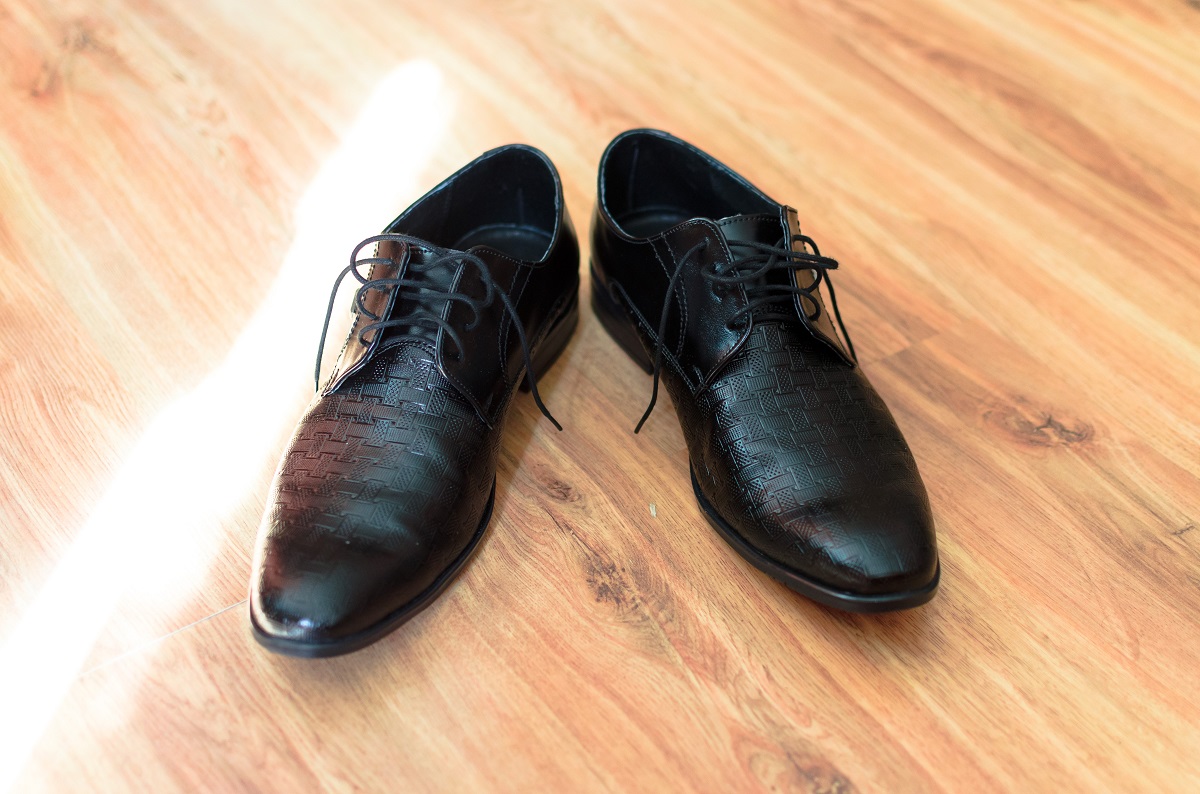 Nothing completes an outfit quite like a good pair of leather shoes. Whether you're wearing oxfords, derbies, or monkstraps, keeping them clean and shiny can certainly add a spring in your step. Start by using a soft brush to clean off any dirt or dust.
For tougher stains, the soap you'll use depends on the type of leather your shoe has. Check the box it came in or call up the store to ask if your shoes are made of finished or unfinished leather. If it's finished, soapy water and a soft cloth can do the trick. If it's unfinished, you'll need to use a generous lather of saddle soap to keep it clean. For suede shoes, use a suede brush to get stains off.
Once you're done cleaning it, rub some wax polish on it to keep it shiny. Spritz and pat down some leather conditioner on it as well to protect it from damage. For storage, use some shoe trees to help them retain their shape and keep them in a cool dry place.
Maintaining your formalwear requires a lot of patience and elbow grease to do right. The reward, however, is well worth the time and effort you put in. There's nothing like stepping into the room and turning heads with your sharp and well-kept suit.