How your child's future will roll out will largely depend on the quality of their early years. Your choice of a preschool program for your child is a critical decision in determining how your child will perform even in later years.
You have enlisted a few of the preschools in your area, Phoenix, Arizona, and even called up some to know whether they can reserve a place for your child. You have also checked their fee structure to ascertain you can cover that without much strain.
But, is there more besides the fees and finding a preschool of your preference you should consider here? Yes. Here are a few considerations you should know.
The Preschool's Environment
You may not be for an environment that is perfect for the eyes. But, that should not have you compromise on cleanliness and orderliness. Also, the preschool should have play areas for children with storage areas for kids to put away their play materials themselves.
It would be best if the preschool also encourages children to participate in environment preservation activities and to take care of pets and domestic animals. That will invoke a sense of responsibility for your child growing up.
Your Child's Personality and Interests
You should prioritize identifying a preschool that will resonate well with your child's personality. Determine what excites your child, and what makes them uncomfortable. If your child is best working under structured guidance, avoid preschools that serve children with the freedom to learn and discover interests by themselves.
The Teachers
Ideally, a preschool is the first institution where your child will spend most days without seeing you. You, therefore, should ensure the teachers are not anything but warm, kind, and caring towards your child and other kids.
The teachers should also be enthusiastic about, innovative in, and engaging while teaching. Most importantly, though, ensure that the teacher you pick has or tries to establish a natural connection with your child.
What More?
Another consideration to guide your choice of a preschool program for your kids is whether the children in the preschool normally interact playfully and respectfully with one another. Also, find a preschool that is close to your home so you can drop and pick your child to and from school on your way to and from work. If the preschool of your choice, however, is further away, inquire whether the preschool can provide transport to and from the school.
Your Choice is Divine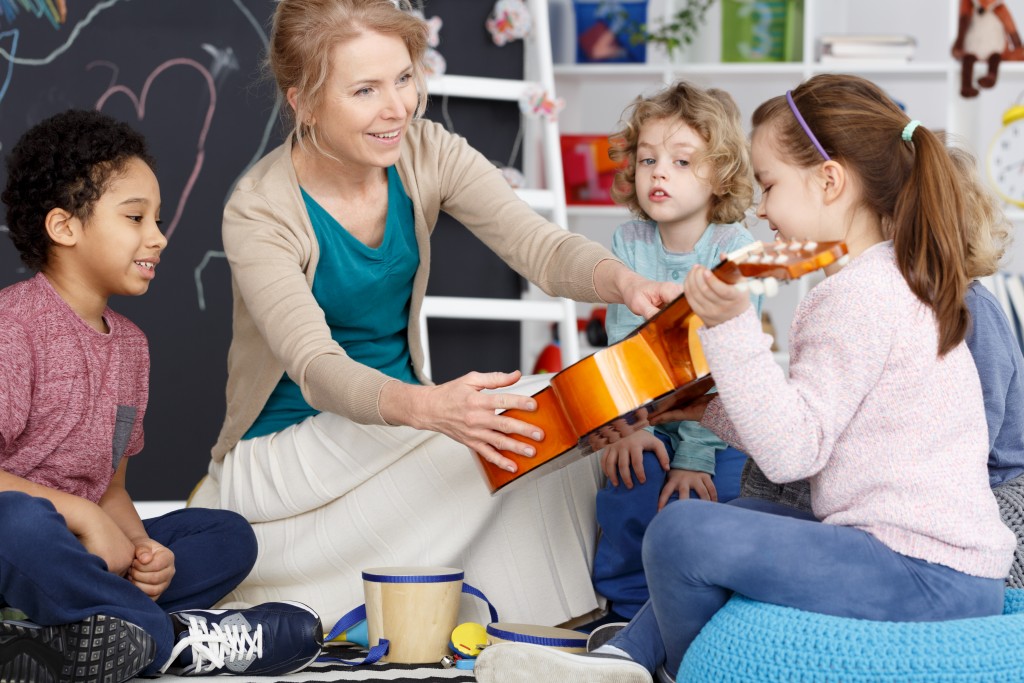 Finding the right preschool program for your child can easily seem like a no-brainer. But there is more than just following what your friends and family recommend. There also are many advertisements all year round of preschools that promise more than they can deliver.
Your best bet in landing the most appropriate preschool program for your child is by first identifying the environment in which your child thrives best. Also, factor in their personality and areas that interest them most. Most importantly, too, evaluate how the teachers interact with children to help determine whether that will bring out the best in your child.