The COVID-19 crisis has disrupted the world of business. At the onset of the pandemic, both big companies and small and medium-sized enterprises (SMEs) temporarily shut down. Some have managed to reopen after a year, while others had closed for good. It's safe to say that the pandemic has tested different businesses among various industries. It separates those resilient ones from those that are not.
If your business is fortunate to survive and thrive, never let down your guards. While it is here to stay, you must continue to find ways to cope with the pandemic. In fact, your business must have already adjusted to the new normal, as far as operations are concerned. And there are a few things you must keep in mind, plan, and execute to keep your business afloat and sustain it in the long run.
That said, here are seven key aspects to consider for your business growth and sustainability in the new normal:
1. The market
The first thing to consider is your market. It includes two key things — your industry and target consumers. Apparently, some sectors have thrived during the pandemic, such as the cleaning, delivery, grocery, and home construction industries. If your business belongs to one of these, make the most of it. If not, find a way to cater to the needs of your target consumers. It takes research and due diligence to study your market. By doing so, you'll be able to keep your business relevant and valuable amid any crisis.
2. Business goals
Amid the crisis, it's time to look at your business objectives. For the most part, they all boil down to boosting your profitability. But before you can even achieve that, you must factor in your market. Consider the relevancy of your business and the value it provides to consumers. Perhaps, you have to change your business goals during this pandemic. For instance, you have to launch new products or services that customers need now more than ever. By reevaluating your objectives, you can keep your business relevant and flourishing.
3. Business processes
It's crucial to restructure your business processes in times of crisis. Know that the quality of your products or services stems from your business processes. As much as possible, focus on efficiency, accuracy, and productivity. There are several ways to do so, such as investing in digital tools and technology, having enough workforce, improving your inventory, and streamlining your logistics. During this pandemic, change the processes of your restaurant business by venturing into delivery services.
4. Finances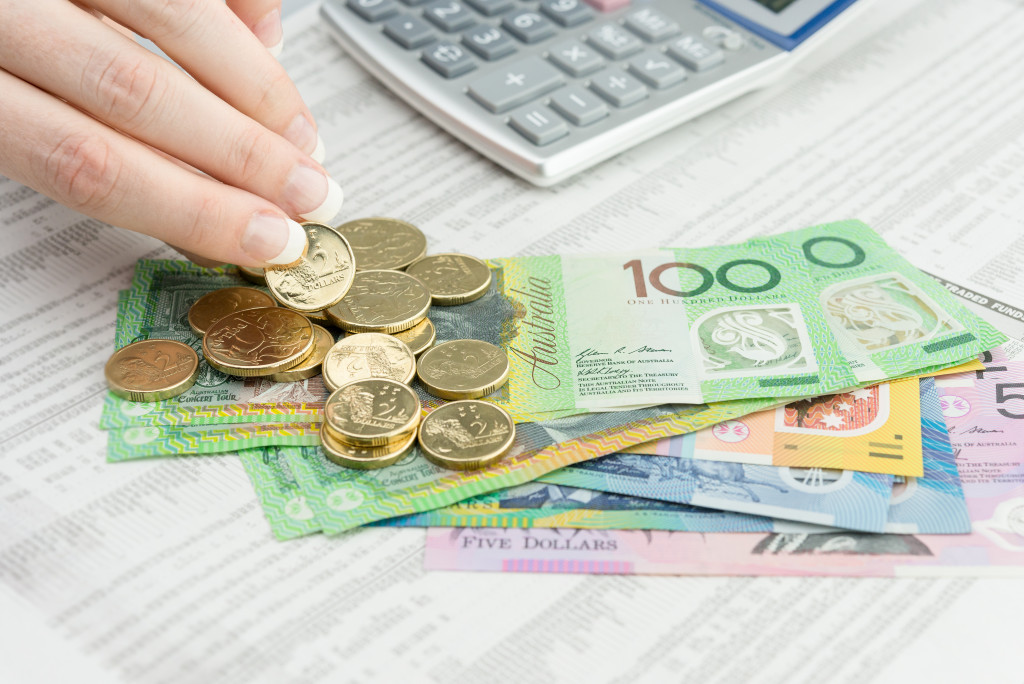 As with any business type, finance is the most vital consideration. Every business hopes to maintain its financial health. That's why most companies and enterprises have proper bookkeeping and accounting in place. They monitor and manage their cash flow — the money that comes in and out of the business fund. However, a crisis such as a pandemic can shake your business finances. Hence, be highly critical in managing your finances to keep your business afloat and sustain it in the long run.
5. Workforce
One cannot proceed with their business growth and sustainability strategies without considering their workforce. Know that your employees are your business' primary assets. They are the frontline people who are instrumental to your overall business success. Without them, your business will cease to exist. In a crisis such as the COVID-19 pandemic, it's crucial to consider the welfare of your employees. Take care of them so they will take care of your business as well. Ultimately, it's a win-win for both parties!
6. Marketing
When it comes to growing and sustaining a business, marketing is a part of the overall equation. But the focus must be on digital marketing, which has never been this important. Especially during the pandemic, many businesses have heavily relied on online marketing strategies. These include search engine optimization (SEO) for online visibility, pay-per-click (PPC) advertising for website traffic, email marketing for product or service promotion, and social media marketing for customer engagement.
7. Sustainability strategies
If you're looking to sustain your business for the long term, set sustainability strategies in place. The goal is to keep your business up and running without compromising the environment. But while at it, strive to earn business certifications such as ISO 14001 and ISO 9001. So what are ISO 9001 certification and ISO 14001 certification? They are both international certification standards for quality and environmental management systems. By achieving these, you can ensure business excellence and sustainability for the long term.
At this point, you now know what to consider for growing and sustaining your business during this pandemic. Factor in the crucial aspects outlined above, from your market to finances to sustainability strategies. Be sure to sit down, plan, and implement effective business strategies. If it helps, work with business experts and digital marketers. In the end, there is nothing more fulfilling than seeing your business grow, flourish, and succeed in the long run.