Success in the food and beverage industry rely on quality and service. There is no other way to generate profits other than to deliver to the customers, exactly what you have promised. Any cost-cutting measures must not affect the quality of the service and the food that is experienced by your customer. If you expect to be paid premium prices, then deliver a meal that matches the price tag. Your customers will notice, and they will leave if you give them sub-par food at high price tags.
A restaurant also depends heavily on the exceptional quality of service delivered by the staff. Make sure to hire detail-oriented people with a good understanding of customer service. Treat them well to guarantee customer satisfaction. Happy employees make happy customers. The ability of your restaurant to expand through restaurant franchising relies heavily on the reputation is develops for quality service and exceptional customer service. This is what will inspire franchisees to want to buy into the business. If your long term plans include expansion, then working on delivering quality and service from now is essential.
Anticipate Customer Needs
Supply customers with what they want before they have to ask for it. This will make them feel like the service is smooth and help them to concentrate on enjoying their meal. Provide them with a cover for their masks, sanitizing wipes at the table, refresh their water intermittently, and add digital options for payment to give them a choice.
Community Service
A great way to let people know that you are open and bring your restaurants brand to peoples mind positively, is to do community service. Donate meals to a soup kitchen, sponsor a food drive to help the underprivileged, or cater charity events.
These are all great ways to be noticed, allow people to try your food, and network with people who have the power to lend their personal clout to your restaurant. You could gain many new customers if you lead these activities with sincerity and a true dedication to helping others.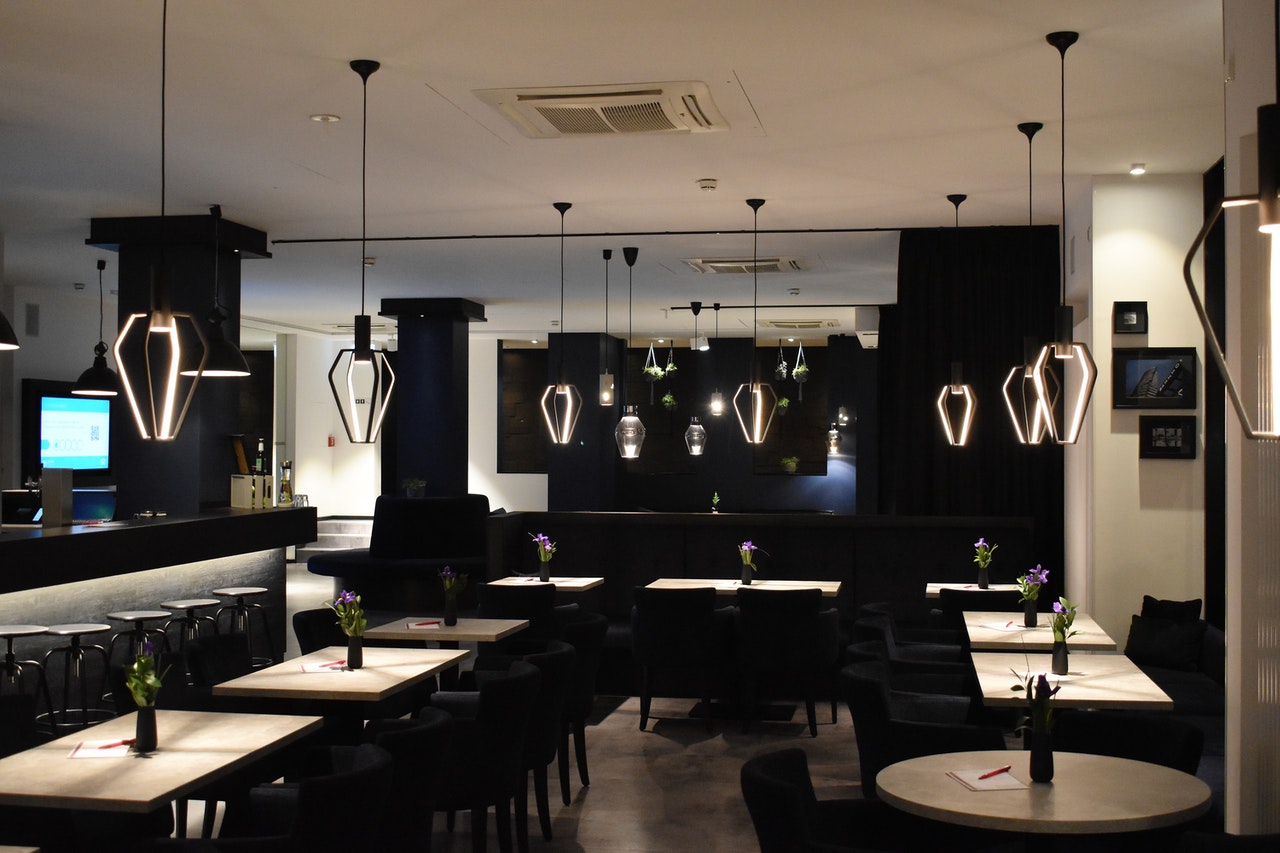 Offer Healthy Menu Items
It is time restaurants acknowledge that people suffer from a variety of food intolerance and allergies. Even if someone prefers healthier options due to being health-conscious, this is still something to be respected.
If your restaurant cannot adjust the way dishes are prepared or plated to accommodate the dietary and health needs of your customers, then you should make this clear before a customer enters the restaurant. It is simply giving respect to the individuality and limitations that people face in trying to do something as simple and enjoyable as eating out. Offer healthier choices that work with your produce and within the skill range of your chefs. A vegetarian or vegan option can be very popular and alternatives to heavy carbohydrates are always welcome by anyone losing weight or trying to eat better.
Have Different Menus
Offer a lunch menu as well as a dinner menu, both with different options. Due to the meals being served at different times, your staff will be able to prep and prepare according to need. Having more than one menu, even if the number of items on offer are less, will make people return to your restaurant. They will want to try both the menus and are likely to make the effort to try more than one dish.
Psychologically, people appreciate a shorter menu because it requires less time spent on decision-making for them. In order to keep your menu shorter, you could have a giant chalkboard on the wall to list the drink options. This is a decorative way to display a necessary feature of your restaurant.
Right now, the best thing you could do is get on social media. Many people are online looking at the social media pages of restaurants and cafes to determine where they would like to go. Start a social media page for your restaurant on a popular image sharing app and begin sharing pictures of your meals and drinks.
A bright photograph of a delicious meal could attract countless bookings and many more online orders of your food. People want to see what they will get before they spend their money. Ensure that the delicious product they receive looks as similar to the picture as possible, and you will convert any first-time customer into a repeat customer.
Being online also makes it easier for customers who visited your restaurant or ordered from it to leave reviews and share your posts with their circles.  This kind of testimonial is a great way to gain more customers and leads to better engagement with your existing customers base. Make a dedicated hashtag for your restaurant and reward loyal customers who share your posts often. The age of traditional advertising media is phasing out and making your customers into a value-driven unofficial promoter base online is a cheaper and more lasting marketing initiative.