In present times there are a million ways to earn money. One of the more feasible solutions in the current times is opening up a business or a shop. But millennials and Gen Zs are still new to this platform or idea for earning money. They need guidelines or a start-up help in opening up a business or a shop.
Since more millennials and Gen Zs join the labor pool, the long-held perception that these individuals are lazy and unable to put in the necessary effort is being dispelled. They're working long hours and juggling several different jobs.
Millennials and Gen Zs can invest in a franchise. However, it can be expensive because they need to know about the in's and outs and how the business works. Another factor of owning a franchise is the capital. Some find their business niche wherein the opportunity is limitless, like opportunities to franchise medical supplies. Franchising or going into the healthcare business can be a great learning experience for them, and their return on investment is potentially limitless because this type of business is a necessity. There are a lot of business opportunities for them, and they need the push to begin.
That said, here are ways in which Millennials and Gen Zs can jump-start a business:
Use Social Media Platforms
Social media was different in the beginning when its importance defined each platform. At that time, businesses could hop in and broadcast what they wanted anytime they desired to. Few companies have taken advantage of social media until recently, and even fewer firms have successfully connected with their customers.
It is undeniable that in this generation, social media has had a massive impact on them. This has been a platform where they are comfortable expressing themselves and sharing each other's ideas. By using social media's advantage, you can do your business in your comfort zone and liking.
Technology is so rampant these days; you can use this as an advantage and a privilege to showcase your shop or business.
Start Small (Locally or Within Your Area)
To achieve a big business, starting small will always be the first step. Try advertising your product locally. Gaining this kind of attention will make your business boom easier or reach a sale's peak easier.
You want to be sure that you are completely ready before starting a business, but you also need to understand that things can likely go south. Good business planning requires the capacity to adjust to evolving situations.
When establishing a business plan, it is critical to perform a thorough business analysis into your area and the characteristics of your prospective customers and clients. This entails conducting research and analysis.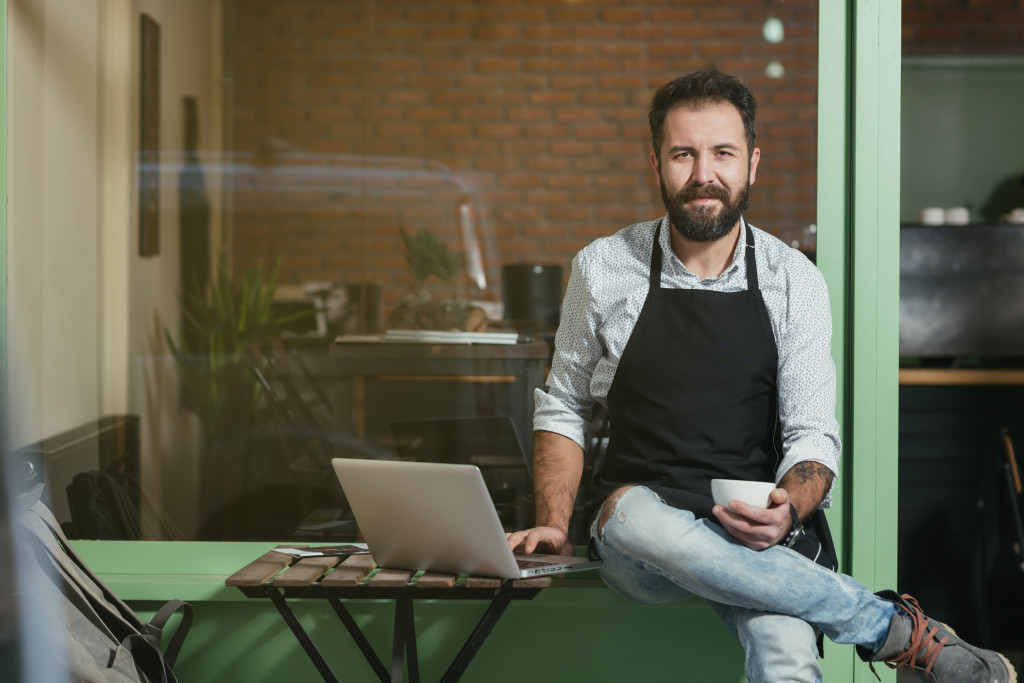 Use Your Connections
Successful business owners recognize that they achieved where they are today because of the folks who supported them throughout the journey. A solid business connection can assist you in doing things that you can never do on your own. They can help you find answers to complex questions and gain referrals to boost your customer base and revenue.
The internet heavily influences millennials and Gen Zs. Using connections in each platform will widen the business's exposure. Reaching out to people is a must to gain more clients.
Making friends with other sellers or business owners will boost exposure to the newly opened business or shop. This can also be a gateway to collaborations.
Learn from Other Businesses
Learn from other business owners or sellers. Ask questions when you are in doubt or when the confusion starts to spiral. Don't be shy and ask for advice. You'll be able to understand how they did certain things and how they can avoid the common mistakes newly blooded business owners make.
Look for Reliable Suppliers
Using online shops such as Amazon and Ali Express is an excellent platform when you need supplies. You can also ask for referrals from people in the industry. Think of it as a buy-and-sell method. Whether you're running your business online or selling it in shops, you need to have a supplier for your goods. The best way to find them is through the internet or your business contacts.
Connect with Your Friends
Stay connected with your friends, ask for help from them, whether it's just a simple share or comment. Let your friends be one of your support systems for your newly opened business.
Collaborate, if Possible
Collaborate your business with influencers who can market your business. This way, you can expand your target market. Send PR packages and have them post your products or services on their social media platforms.
Find People Whom You Trust
Be cautious with whom you're willing to collaborate, work, and support. Sometimes, these people don't have the purest intentions in the business world, especially when they see you as a threat.
With these simple ways to jump-start a business, Millenials and Gen Zs can commence their business ideas without confusion. Business can be a handful sometimes, and being lost in the fray is not an option. Searching for guides is no shame, especially when it is still your first time starting a business. Good luck!