Planning, from packing to reservations, can significantly reduce stress and help you enjoy your vacation.
Treating yourself to local cafes, spa days, nature exploration, and special experiences contributes to relaxation.
Disconnecting from technology allows for clearer thinking and deeper immersion in the vacation experience.
Daily practices of relaxation techniques like yoga and meditation can enhance peace and mindfulness.
Maintaining a balanced diet during vacation can improve emotions, energy levels, and overall well-being.
Going on vacation can be an exciting and fun-filled adventure. You can unwind, explore new destinations, and spend quality time with loved ones. However, navigating unfamiliar territory, scheduling activities, and dealing with crowds can also be stressful. It can be hard to find peace when there is so much to do and see. This blog post will share some tips to help you find peace during your vacation so you can fully enjoy your time away from the hustle and bustle of everyday life.
Plan Ahead:
Planning can significantly reduce the stress associated with travel and can help you relax during your vacation. Before you leave, create a packing list, research your destination, and make reservations for accommodations and activities. Knowing what to expect can help you avoid surprises and feel more in control. Also, you may consider booking a vacation rental instead of a hotel for more privacy, personal space, and an added sense of security.
Treat Yourself:
Finding ways to treat yourself during your vacation can help you stay positive and happy. Whatever you enjoy, choose activities that help you feel more relaxed and centered. Even small treats can make a big difference in your well-being. Here are some ideas:
Visit a local cafe.
Many places offer unique coffee shops, bakeries, or restaurants where you can sit and enjoy your surroundings. A cup of coffee or a sweet treat can be a simple way to find peace during a busy day. Try to find a local family cafe with good food and ambiance so you can support the community and have a unique and pleasant experience.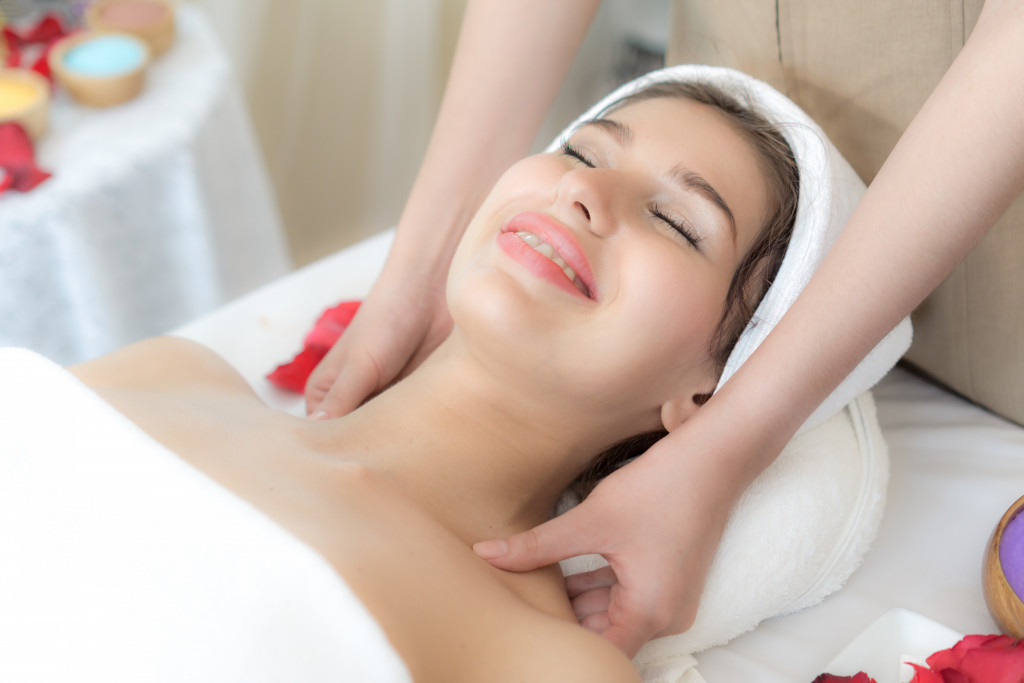 Take a spa day.
Indulge in some self-care and pampering during your vacation. Book a massage, facial, or other spa service to help you relax and rejuvenate. If you're on a budget, try looking for deals and discounts at local spas, or even consider creating your own DIY spa day using items from the local market.
Explore nature.
Spending time in nature has been proven to reduce stress and promote relaxation. Take a walk through a park, hike a nearby trail, or spend some time at the beach. Whatever natural setting is available in your vacation destination, take advantage of it and allow yourself to connect with the beauty around you.
Splurge on a special experience.
If you have the budget, consider splurging on a once-in-a-lifetime experience. This could be taking a hot air balloon ride, going on a scenic helicopter tour, or trying an extreme sport. These unique experiences can help you leave your comfort zone and create unforgettable memories.
Disconnect from Technology:
While it might be tempting to keep up with social media and work emails while on vacation, it can take away from the relaxation process. Set aside time to unplug from technology and immerse yourself in your surroundings. Take a walk, read a book, or relax on the beach. You will be amazed at how much clearer your mind feels when you disconnect from the stresses of everyday life.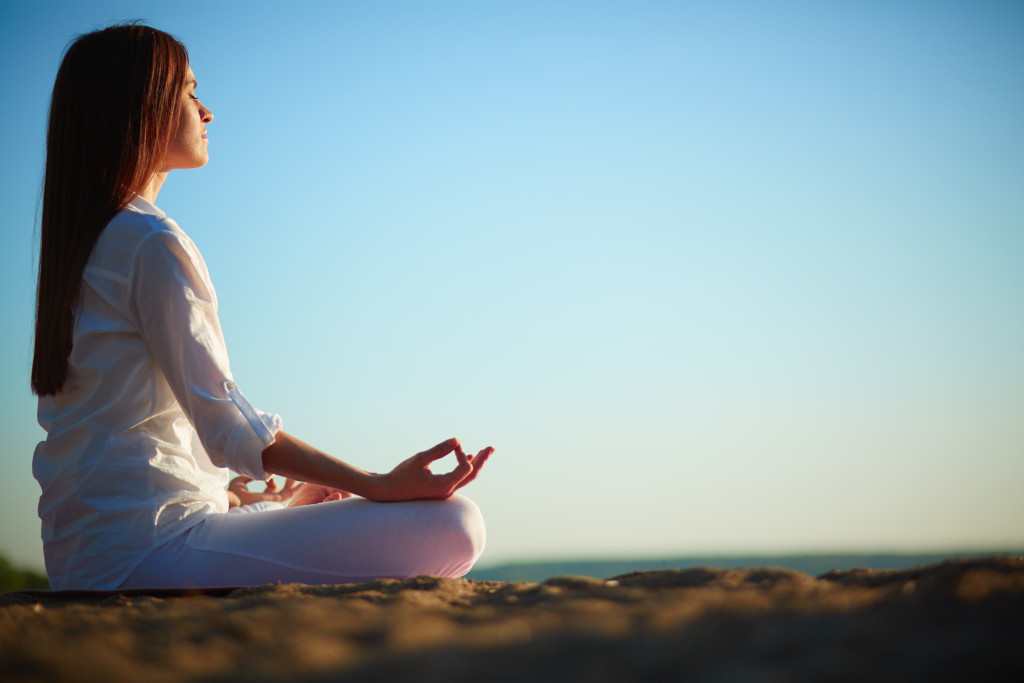 Incorporate Relaxation Techniques:
Yoga, meditation, or deep breathing exercises can help you stay relaxed and centered during your vacation. Schedule time every day for a calming activity and stick to it. Not only will this keep you calm, but it will also help you be present and enjoy your surroundings. You can also incorporate mindfulness into daily activities, such as paying full attention while eating or enjoying a sunset.
Maintain a Balanced Diet:
Eating healthy can significantly improve how you feel during your vacation. It's easy to indulge in unhealthy foods when traveling, but maintaining a balanced diet can keep your energy levels high and your mood buoyant. Add fresh fruits, vegetables, lean proteins, and whole grains to your meals. Drink plenty of water, and limit your intake of alcohol and caffeinated beverages. Remember, what you consume can directly impact your feelings of peace and relaxation. So, make wise food choices to enhance your vacation experience.
Finding peace during your vacation can be challenging, but it is possible. By planning ahead, treating yourself, disconnecting from technology, incorporating relaxation techniques, and maintaining a balanced diet, you can fully enjoy your time away and return home feeling refreshed and rejuvenated. Take care of yourself during your travels to make the most out of your vacation and create lasting memories. So remember to prioritize self-care and peace during your next adventure!