Technology continuously provides society with a myriad of innovative solutions for both personal and corporate undertakings. Indeed, numerous digital tools help businesses in many aspects — from customer service to project implementation.
One particular tech solution for improving an enterprise's operations is cloud technology. Cloud technology allows off-site access to digital information assets and real-time collaboration among employees wherever they are.
In this article, we'll provide several areas where you can utilize cloud tech in your business.
Business Phone System
Rebecca Edwards, a web journalist, reports in an online review that the key considerations in selecting a good phone system are the company's needs and demands and the system's pricing, features, service efficiency, reliability, flexibility, and ease of use. Accordingly, you can opt for a cloud phone system if you're going for cost-efficiency.
By taking your infrastructure off-site, your business can be saved from the costly and time-consuming system upkeep. This is because the monthly fee is lower and the hosting company or third-party server is the one who handles system maintenance. You can also save space and cut down on expenses that are needed for housing equipment. Lastly, your virtual office can experience speedy growth because of the scalability of a cloud phone system.
Information Technology Service Management (ITSM)
ITSM is a general term that comprises of activities performed by a company to operate, manage, and IT services that are available to customers. Therefore, excellent ITSM is critical for maintaining solid customer relationships and efficient workflow.
A case study, which analyzed the lacking ITSM of an American company, found that the use of inefficient systems and applications consequently leads to unnecessary costs for support and unfruitful acquisitions. To improve its ITSM, the company decided to replace its old system with a cloud-based ITSM. Astonishingly, it has reported significant improvement in less than two months of implementation.
Cloud Data Backup Services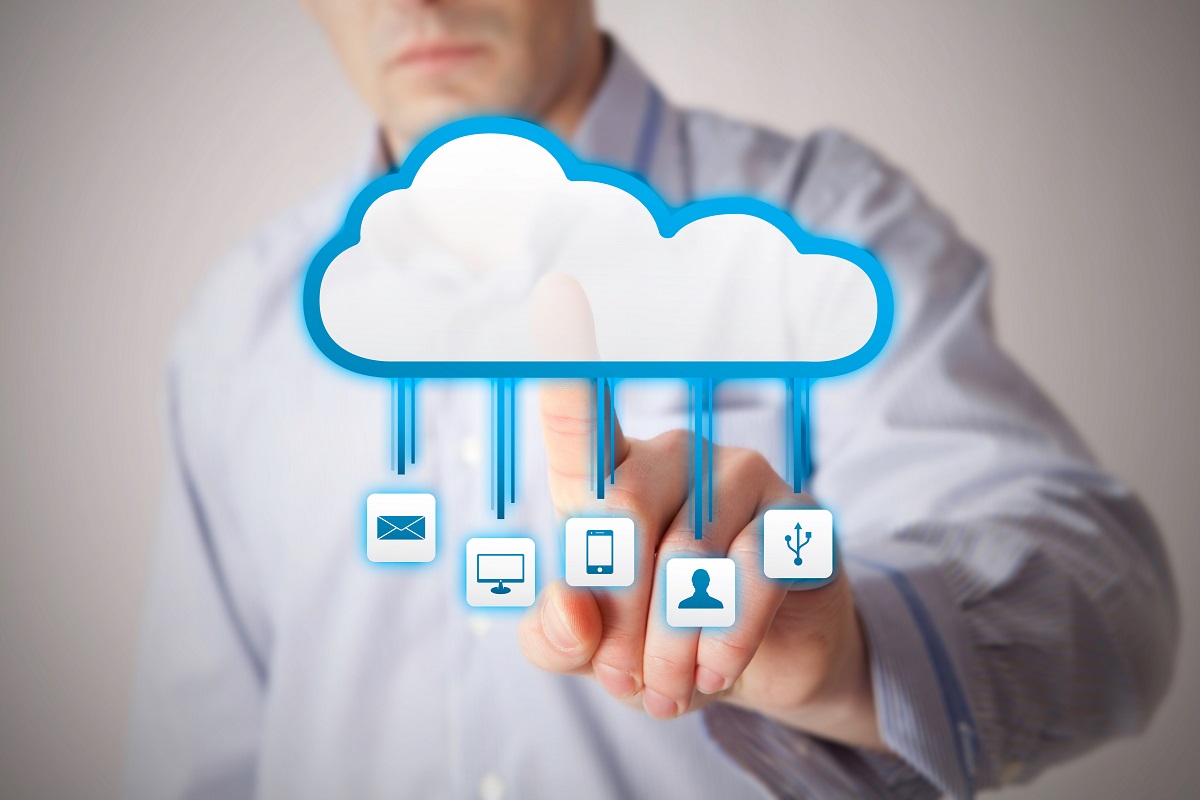 The Balance shares that backups are incredibly crucial in securing digital information assets in your devices. Accordingly, employing a cloud data backup system from a service provider allows you to lessen the risk of data loss from hard drive failure, power surges, and other threats that may delete, destroy, remove or obstruct your employees' access to your data.
A cloud data backup service works by sending and saving computer data to an offsite location or server. The server is often hosted by an external network or third-party service provider, which receives payment from the backup customer. Generally, the fee depends on the number of users and capacity.
According to TargetTech.com, cloud data backup implementation can boost an enterprise's data protection strategy and make data recovery a much easier task without having to increase the workload of its IT staff. Thus, you can be saved from both additional costs and unnecessary labor expenditure.
When selecting a suitable service, it's vital to read and evaluate the provider's website, taking note of its privacy and data security policies, pricing, and package offerings. It's also helpful to check out some comprehensive online reviews to help you sort out your options.