Though traditional restaurants and fast-food chains continue to dominate the food delivery space, there are still opportunities available to those who are willing to work hard and provide their customers with something they can't get anywhere else. By starting your own food delivery courier business, you'll be able to earn extra cash on the side or even make it your full-time gig if you want to. Read this guide from start to finish, and you'll have everything you need to get started!
Research Your Market
One of your primary goals with any new business is making sure that there's an audience for it. Spend some time looking into whether other companies are offering similar services, as well as what clients would be interested in ordering through you. This research will not only help ensure viability—but could also inform additional steps like developing service packages or promoting yourself via social media.
Register Your Business
You need to register your business. Depending on what kind of food delivery service you're planning, there might be other licenses and permits you need. So it's worth finding out which ones in your area—your local chamber of commerce can help here, as well as checking sites for additional details on what's required where you live.
The simplest way is to start as an LLC or Limited Liability Corporation. Many cities do not require permits for delivering prepared foods, such as pizza or burritos but if you plan on making deliveries of items that are potentially hazardous (such as cooked meats), then a permit may be required. It's worth checking before starting operations in case!
Choose A Catchy Name
Have trouble deciding on an appropriate name for your business? Don't stress about it. Naming something is one of those subjective creative acts, and sometimes you have to make a decision and stick with it. But that doesn't mean you can't put some thought into it. Make sure whatever you decide has direct relevance to what your business does. If you run a high-end restaurant or catering service, avoid pretentious names. Keep it simple but unique and easy to remember!
Invest in Marketing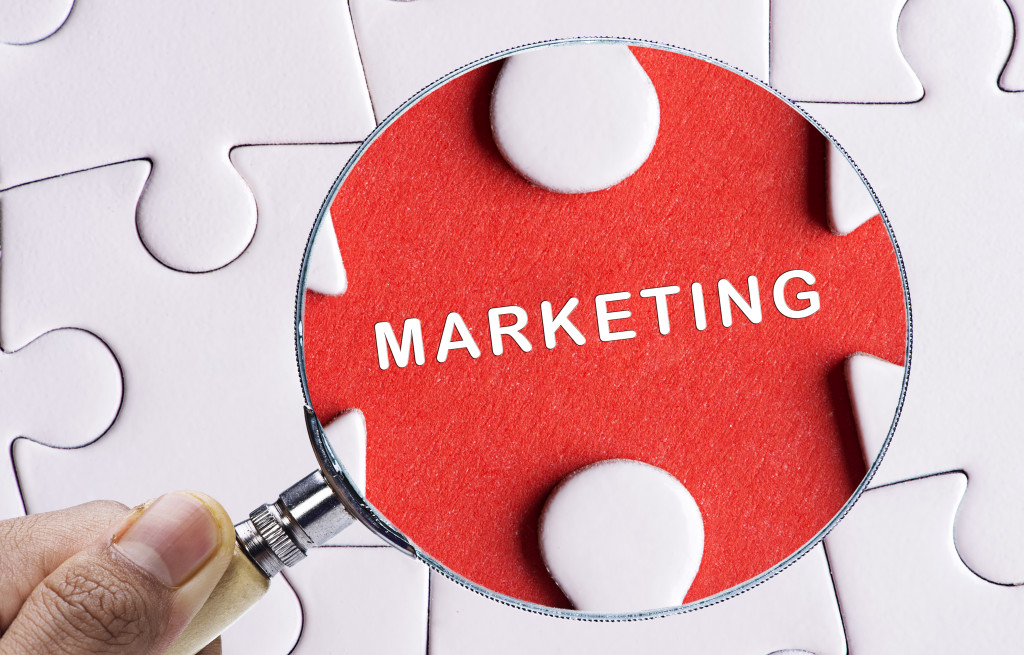 In some businesses, word-of-mouth may be enough. But if you're launching a business in an industry where customer acquisition is expensive — or even impossible — without paid marketing efforts, you must develop an aggressive marketing strategy from day one.
Many of your competitors will already have significant funds or established relationships with agencies and media outlets. If you wait too long to invest in paid advertising and other forms of marketing, your business will find itself lagging even before it launches. That could leave you playing catch up for years. It's better to spend money on buying ads sooner rather than later so that at least then your company can start generating revenue.
Create A Logo
Your logo is your business's calling card. If you want your courier service to stand out, you need something eye-catching and memorable. A well-designed logo isn't just pleasing to look at; it also tells potential customers about your company values and aims. The key is simplicity: when people look at your courier service's logo, they should know immediately what you do and how you do it.
Recruit the Best Drivers
If you want your business to succeed, you must recruit people who are both experienced and reliable. You want folks who can get your customers their food on time, every time, with ease. It's also important for each driver to know their territory, how long it will take them from point A to point B, so there is minimal confusion when it comes time for deliveries. Before recruiting anyone, always check out applicants' licenses and insurance records.
Make sure to provide their needs as well, such as vehicle maintenance, insurance, and uniforms. If you require specific items, be sure to let your candidates know what they are upfront. You should also purchase a mileage GPS tracker for your fleet of vehicles, so you can monitor miles for your employees and also help your business with tax exemptions. The IRS requires you to keep receipts for any vehicle expenses, so you must track your mileage.
In addition, make sure each driver has a phone system that allows you to contact them when needed. It's critical in emergencies, or if there is an urgent customer delivery request, you want people who will answer!
Source Vehicles
A good source vehicle is essential for any food delivery courier business. These vehicles can range in age and condition, but they must be reliable and have sufficient cargo space for carrying deliveries. There are two types of vehicles to consider: box trucks and passenger vans. For a new business, budget permitting, you should opt for box trucks with four doors. Box trucks tend to be more durable (and cheaper) than passenger vans and provide more space for deliveries.
Since there are so many food delivery companies in your area, what makes yours stand out? Do you offer lower prices than they do? Maybe you have great customer service or fast delivery. If you can pinpoint how your business is different from others in your area, put it into practice right away.