The hospitality industry is rapidly growing. With the increasing trend of people moving to cities, it is becoming more and more difficult for big companies, such as Hyatt or Hilton, to provide enough rooms. This rise in demand has increased the number of businesses operating in this area and with that comes an increase in competition.
If you're thinking about starting a hotel business, here are the key aspects you need to consider:
Location
Location is one of the most important factors you'll need to consider when starting a hotel business. You'll want to find a place that is in high demand and has a lot of foot traffic. Additionally, you'll want to ensure that the area is safe to ensure that guests are comfortable walking around the neighborhood.
Type
The next aspect you must consider is the type of hotel you'd like to run. There are many types of hotels, including hostels, bed and breakfasts, extended stay hotels, resorts, business/convention hotels, and luxury hotels. The first thing you should do is decide on the type of hotel you'd like to run and then do some research to figure out what the competition looks like in that area.
Financing
One of the most important aspects of starting any business is securing financing. There are a few different ways to obtain financing when it comes to the hotel business. You can either buy an existing property or build one from the ground up. Additionally, there are different business structures, including sole proprietorship, partnerships, and corporations which you'll need to consider when obtaining financing.
Business Planning
After doing market research and deciding on a location, type of hotel, and how you want to finance your business, it's time to start the planning process. This includes developing a business plan, hiring staff, and designing your hotel. By taking the time to plan your business carefully, you'll increase the chances of success for your hotel.
Supplies and Equipment
One of the other important aspects of starting a hotel business is purchasing the necessary supplies and equipment. This includes everything from furniture and linens to computers and office supplies. You'll want to make sure you have an accurate estimate of how much money you'll need to start your hotel and that you're not overspending on unnecessary items.
Look for reliable providers of wholesale bathroom supplies, kitchen utensils, appliances, and other important items for your hotel and your guests.
Licensing and Permits
When you're planning to start a hotel business, another aspect that you'll need to consider is obtaining the necessary licensing and permits. Some of the most common licenses include building permits, food service permits, health department certifications, and liquor licenses. You should research the requirements for your specific location as they can vary from city to city or county to county.
Insurance
No matter what type of business you're starting, one of the other important aspects to consider is insurance. Several types of insurance will be necessary for your hotel business including property, casualty, and liability insurance. You'll need to make sure your business is properly insured in order to protect yourself from any accidents or lawsuits.
Manpower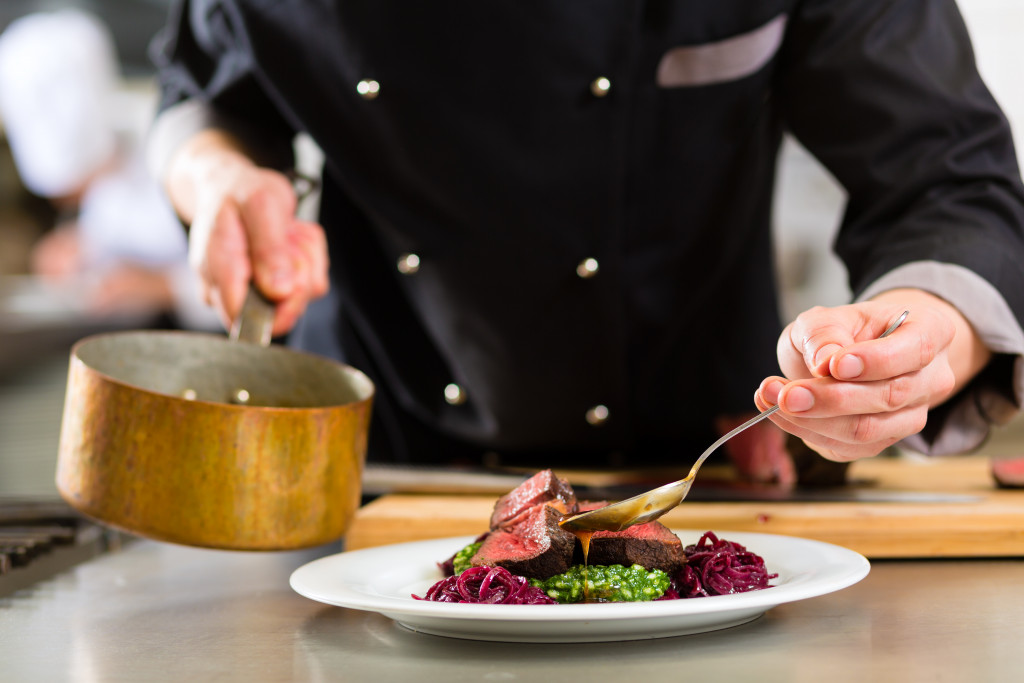 Another important aspect of running a hotel is staffing. You'll need to have a team of employees who are knowledgeable about the hospitality industry and can provide excellent customer service. When hiring staff, you'll want to make sure you're hiring people passionate about hospitality and dedicated to providing outstanding service.
Marketing and Advertising
One of the most important aspects of any business is marketing and advertising. When it comes to a hotel, you'll want to make sure you're targeting both leisure and business travelers. There are different ways to market your hotel, including online advertising, print advertising, and word-of-mouth.
You might also want to consider setting up a website for your hotel and using social media to reach potential guests. You can post pictures and videos of your hotel, as well as promotional deals and offers on your hotel's social media account. It's an effective way to build awareness and make your hotel more popular.
Launching and Promotion
Lastly, you'll need to launch your hotel and start offering services. There are many important steps you'll need to take after launching, including paying taxes, hiring employees, purchasing supplies and equipment, and promoting your hotel. Consider using an accountant to help you pay taxes and set up a marketing budget to promote your business.
Keep in mind that there is a lot of competition in this industry, so make sure you do your research and plan your business carefully. If you can secure financing and establish a strong business plan, your hotel will be off to a great start.