The world of home-moving is a lucrative one. With the rise in population and housing prices, more people are looking to move houses than ever before. Unfortunately for these individuals, moving can be an expensive process that many cannot afford. As such, there is a real opportunity for someone with enough cash on hand to make a profit in this field. This article will discuss how you might go about starting your own business in this area and what pitfalls to avoid along the way. It will also cover some of the knowledge you'll need if you want to succeed in this competitive marketplace.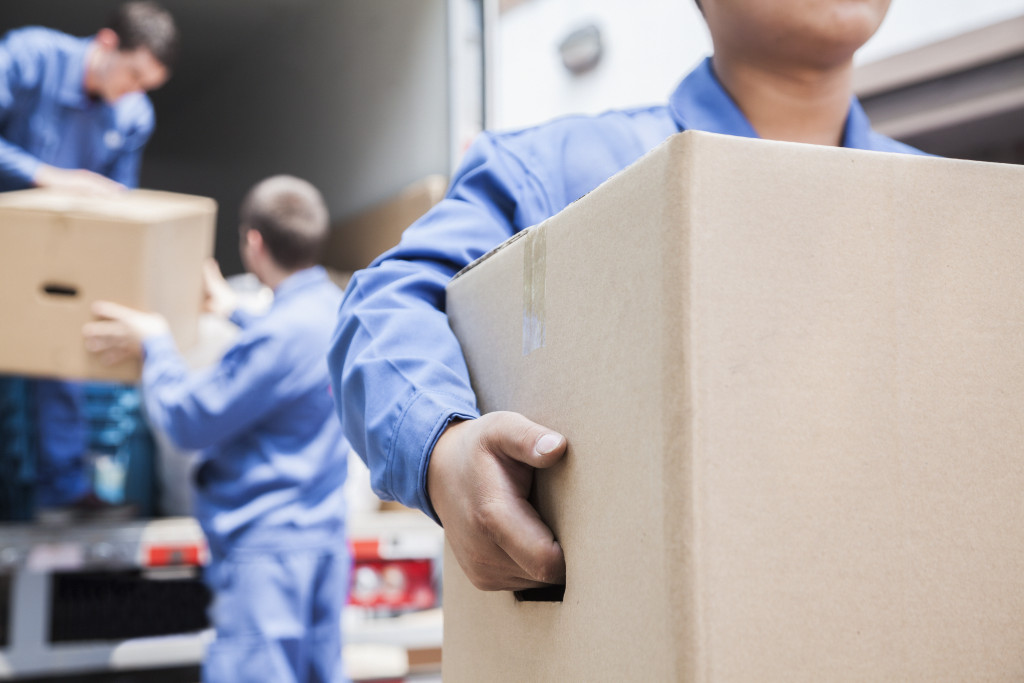 1. What are the benefits of starting a home-moving business?
Some of the benefits of starting this kind of business include :
Great opportunity for those looking to turn a profit
Will appeal to those who want the commitment of owning a business, as you will be working for yourself
Can provide some physical activity and help you stay healthy. If you're moving homes on a regular basis, this can be especially beneficial
If you enjoy helping people, it can be enjoyable to help individuals move homes
2. What are some common challenges faced by home-moving businesses?
Some of the challenges faced by those who start home-moving businesses include :
Moves will typically be done on weekends, which may conflict with already established work or family schedules
Can be difficult to gain access to enough homes for you to generate an income without large initial capital investments. This is especially true if you're just starting out and don't have enough money to spend on advertising
Physical requirements associated with some jobs. For example, you might need to be able to lift heavy objects or move furniture up and downstairs. If you don't enjoy physical activity, it might not be for you
There will probably be some cleaning involved in some of your moves, so if this isn't your thing, it might not be right for you.
You will need to purchase a van or truck and pay for gas if you want to work in home-moving. These costs can add up quickly and eat away at any profits earned
If you hire a truck driver, it opens a new set of rules that you have to abide by from trucking laws to safety regulations, all of which can be explained by a truck labor attorney
3. What licenses and permits do you need to start a home-moving business?
Some of the licenses and permits required to get a home-moving business up and running include :
Business License
Driver and Moving Permits — If you will be hiring truck drivers or using your own vehicle to move homes, then you'll need permits for both. Check with the local transportation authority if you are unsure of what is required for your state
Commercial Auto Insurance— This can be necessary if you are using a large moving van to perform your moves. You should check with an insurance agent to make sure you have the appropriate coverage
4. How much can I expect to make as a home-moving business owner?
The answer to this question is going to depend on how many hours you work, what your expenses are, and of course, how well the business does. To give you an idea though, a good estimate might be around $30,000 a year. Of course, this number can vary depending on the area you're in and how many hours you're willing to work.
5. How long will it take me to run a home-moving business?
If you already own a van or truck suitable for moving homes, then running your own business shouldn't take you more than a few days to get started. Once you've made the initial investments, it should only take a couple of hours every week to maintain your business and keep it going.
6. Tips for maintaining a successful home-moving business
Price yourself competitively so that you get more work. For example, if all of your competitors charge $30 an hour for their services, then you should offer the same price so that people will choose you over them
Manage your time carefully because it can be difficult to juggle work, family, and a home-moving business. This will allow you to keep your costs low and avoid problems
Regularly check for any updates on government regulations regarding the transportation industry so that you'll know if they change and how it will affect your business
Make sure to hire truck drivers with experience because this will increase the quality of your service. You should also check for any criminal history they may have
Keep records of all transactions for your business in an organized way. This is important to keep track of all expenses, mileage, and other information so that you can file taxes when the time comes
Starting a home-moving business can be a great way to make some extra money, but there are a few things you should consider before getting started. We've outlined some of the most important points in this article, so be sure to read it carefully before making any decisions.