Home organizing has been very popular for quite some time now. It started way before the global sensation Marie Kondo, but it was definitely heightened by the arrival of the Japanese tidying guru to the mainstream in the West.
There is something satisfying about cleaning up a cluttered home. Almost every American household has a problem with mess which, previous studies have found, is causing stress. One report estimated that people will each waste 3,680 hours throughout their entire lifetimes searching for misplaced items around the house or in their office.
It has also very real consequences as well. About 23 percent of all adults in the United States admit that they pay their bills late because of disorganization at home. In Australia, 40 percent of adults said that home clutter makes them feel anxious or depressed.
Home organizing and tidying also really took off during the pandemic when people are forced to spend more time indoors to slow the spread of COVID-19.
A Sense of Control
The pandemic took the world by surprise in 2020. When countries went into lockdown, work and school had to either pause or switch to a virtual setting. A lot of people expected the chaos to end after a few months, but it has been going on for almost two years.
People tried different ways to cope with the situation. Some tried playing video games. Others rekindled their love for puzzles and board games. Many binge-watched television series and movies on the numerous streaming platforms available to audiences nowadays.
Home organizing, for a lot of people, was a way to regain control amid a chaotic situation. Tidying up the mess inside your home feels calming, and seeing a neat space is a source of joy.
A lot of professional organizers are seeing an increase of interest among the public. Some have witnessed their website traffic double compared to their pre-pandemic numbers. Freshly Organized, LLC revealed that the company received more inquiries and appointments over the pandemic. Meanwhile, Organizing Goddess, a popular blogger, shared that more people joined her mailing list.
Aside from regaining a sense of control, a lot of people also enjoyed more free time. Although many adults continued to work albeit at home, the disappearance of the commute, which can take several minutes to over an hour per day, has been a gift. People had more time to pursue tasks that they have been wanting to do but, prior to the pandemic, had been too busy with work or other responsibilities. Tidying up at home is one of them.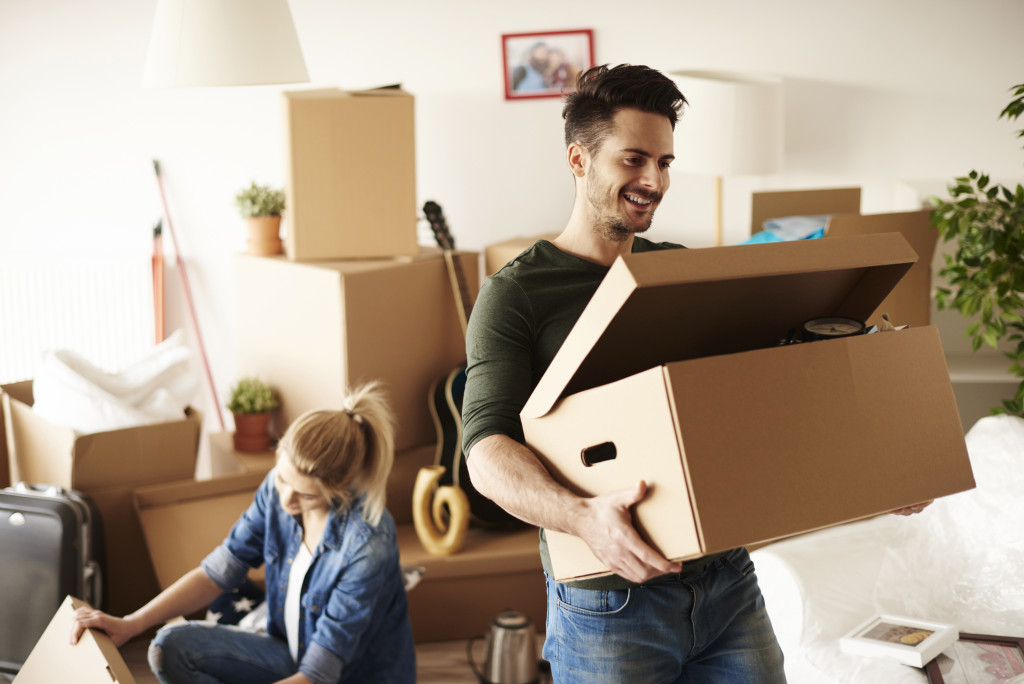 What This Means for Business
The increased interest has been beneficial for businesses that are within the realm of home organizing and tidying. The desire of people to be more organized has opened up new opportunities for entrepreneurs to provide the products and services that people want and need for their homes.
Take, for example, The Home Edit, a home organizing duo with celebrity clients. The Home Edit recently launched their own reality show in which they go to a (famous) client's home to control the clutter. Often, the show features products from The Home Edit's line of organizers available at The Container Store.
Since the show premiered, these products have been selling like pancakes.
There is also more interest in built-in and customizable storage solutions. In The Home Edit's reality show, the duo visited stylist Rachel Zoe who needed help organizing her home closet. The duo also met with a regular person who needed her garage/storage to become less messy.
There is space for entrepreneurs who specialize in garage and closet storage to open a franchise to serve their community.
Organizing is Self-Care
A lot of people went into the pandemic and became addicted to online shopping as a way to cope with the crisis. But online shopping contributes to clutter. Organizing is a better use of time that improves mental health in the long run.
People's moods are influenced by their environment. Without noticing it, people might have negative emotions due to a messy room or house. By decluttering, people free themselves from being around an item or items that cause them stress.
Organizing stuff is also motivational. Imagine opening your organized closet every morning. You can easily find what you need and have more time to do other things. Meanwhile, browsing a cluttered closet is a waste of time and can be very overwhelming.
In addition, a perfectly organized space releases dopamine. So many people look at a closet arranged by color, or shoes lined up neatly on shelves. It causes a brief but pleasant distraction from the pandemic.
Americans no longer want to live in a cluttered house. Over the years, home organizing has become a popular trend online and in real life, with tidying gurus and professional organizers gaining their own fans. During the pandemic, the interest in decluttering also increased.