Many employees have quit their jobs. Data from the U.S. Department of Labor showed that four million employees resigned in April 2021 alone. This is consistent with the findings of a survey released by FlexJobs in April, where 58 percent of respondents stated that they would quit if they were required to return to on-site work.
Meanwhile, according to the U.S. Chamber of Commerce, there were almost 4.3 million applications for new businesses from January to August 2021. There were 432,101 applications for new business startups in October 2021, according to the U.S. Census Bureau. The projection for the next four quarters is 1.9 percent more applications.
While there are no figures on home-based businesses in 2021, the latest data from 2018 cited by the Small Business and Entrepreneurship (SBE) Council shows that there were 26.5 million small businesses without employees in the country. Among them, 60.1 percent were home-based. It can be deduced that many of the new business startups during the pandemic were also home-based and one-person companies.
If you are among those who want to work from home permanently, you can consider starting a home-based business. You can work for yourself instead of trying to find another job that will allow you to work from home. Owning the business means your employment is secure and will not depend on a company's changing policies. Not having employees will keep costs low. A survey by Salesforce cited by the U.S. Chamber of Commerce shows that about 26 percent of small business startups began with only $5,000.
Business Startup Requirements
It is best to hire the services of a lawyer to help you through the startup process. Once the business is registered, hire an accountant to help you set up your financial books and determine your tax deductions. The fees you pay these professionals can also be deducted from your business taxes.
You can register your business as a sole proprietorship. This is the simplest business type, but the drawback is that you will be personally liable for all business losses. If there are unpaid business debts, your personal property, like your home or vehicle, can be attached to it. It is safer to register your business as a limited liability company (LLC). This protects your personal assets.
Preparing Your Home Office
It is necessary to allocate a specific area in your home to be used exclusively for your business. This enables you to claim a business tax deduction based on that area's footage. It would be best if you calculated the percentage of the total home area taken up by the home office. If you are renting, you can claim the corresponding percentage of the total rent. You can claim the corresponding percentage of mortgage interest, mortgage insurance, homeowner's insurance, and homeowners' association fees if you own the house. You can also claim a corresponding percentage of all utility bills, garbage collection bills, and cleaning services or the cost of cleaning supplies. Costs related to remodeling, repairs, and maintenance of the home office, office furnishing, and office supplies are likewise deductible.
You can, therefore, spend on renovating a dedicated space for your home office. You can, for instance, spruce up your attic or your basement for this. Another option is to construct a separate structure in your yard. Make sure that the space is properly insulated for both cold and hot weather. Hire professionals to install spray foam insulation. Also, make sure that you have proper ventilation and temperature control for your health.
You will be spending a lot of time in your home office; therefore, you must make it comfortable and inspiring. Make sure that your desk and seat are ergonomically designed as well as pleasing to your taste. If you plan to have video calls for the business, make sure your home office looks professional. If your home-based business requires production, such as cooking, baking, sewing, or any craft, you must have enough space for your equipment, storage, and packaging.
Choosing Your Individually Operated Home Business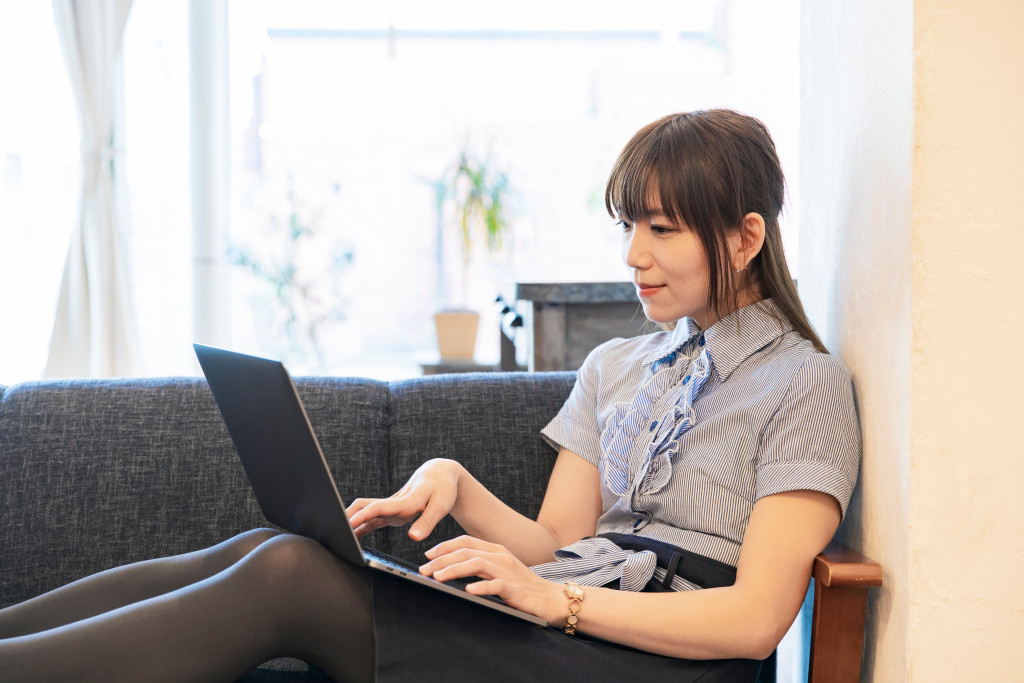 Of course, the first thing you must do is choose what home-based business you will set up. Start with your qualifications, strengths, and passion.
Some people continue what they have been doing in their jobs, only shifting to independent contractual work. Others build a business based on their other interests, which may be completely different from their previous job. For instance, a former sales representative who has a passion for baking may opt to start a home-based bakery. For the business to succeed, you must be good at it, and you must enjoy doing it.