You are responsible for keeping your workplace safe and secure. In the first place, you have to be fire-compliant when you start the business. The building is an essential part of your workplace assets. When you buy any such property or rent it, you need to check the fire documents. This is just one of the prerequisites that can help you face a situation lest it should arise.
Here, you will learn about a few ways to prevent fire at the workplace. This will help you be compliant and save lives if such a situation arises. Apart from taking some initiatives yourself, you also need to educate the occupants at any point in time.
Keep Fire Equipment Handy
You have to ensure that all your fire extinguishers and allied devices are accessible in times of emergency. Apart from being accessible, you have to provide proper storage. That ensures that the equipment runs well when there is a situation. How many fire extinguishers you install on your premises depends on the area and type you are using. Fires are of various kinds. Fires are caused by electrical circuits, matches, and also from combustible fluids. Therefore, it is necessary to have each one available. IT server rooms and pantries have a higher risk from fire. You should store your extinguishers at the right height and also near pantries and server rooms.
Apart from fire extinguishers, every modern workplace today has fire sprinklers installed. They can detect fires and suppress the fires at the nascent stages. Many companies stack goods in areas where such sprinklers are present. It tends to block the effective range. Some people cover the sprinklers for fear of leakages. This is an unfair practice, as they will cease to operate when needed. Hard water can also damage them. You must ensure to service the fire equipment at regular intervals.
Store Your Combustibles Properly
If you have any manufacturing unit attached to the office building or deal in the sale of hazardous chemicals, be vigilant always. You have to ensure that you store them in a dry place, with adequate ventilation. Another point of concern here is access to all the staff. You have to make it a secure place. Even one matchstick throw thing haywire.
After taking all the necessary precautions, fires still occur. In such cases, you can get in touch with a restoration franchisee dealer who can provide you with the right solutions. Today, most restoration companies have small outlets in CBD or central business districts. It enables them to reach the spot on time. Moreover, you cannot keep the restoration on hold for an extended period. Time is money for businesses.
Create a Smoking Area
You need to demarcate your smoking areas at the workplace. The space should be a safe distance away if there is adequate space. Or else, you should keep it on a separate floor. You ought to provide ashtrays as well, in all areas. This will help you to keep the building safe. If possible, you can also make your office a no-smoking zone. Apart from stopping fire hazards, it can also help you to combat secondhand smoke. There are no safe levels for such smoke. You can have ailments like cancer and heart diseases.
Do Proper Maintenance and Upkeep
You need to ensure regular maintenance and upkeep in your work premises. By paying attention to regular maintenance of electrical and machinery, you can stall hazards in their path. If you regularly keep a tab on the machinery and devices, you can spot symptoms like overheating. Overheating often leads to short electrical circuits. Have a qualified person on board to attend to all the electrical repairs. And, you ought to train your staff to report anything out of the way, almost immediately. Faster reporting can help you combat easily.
Conduct Frequent Fire Drills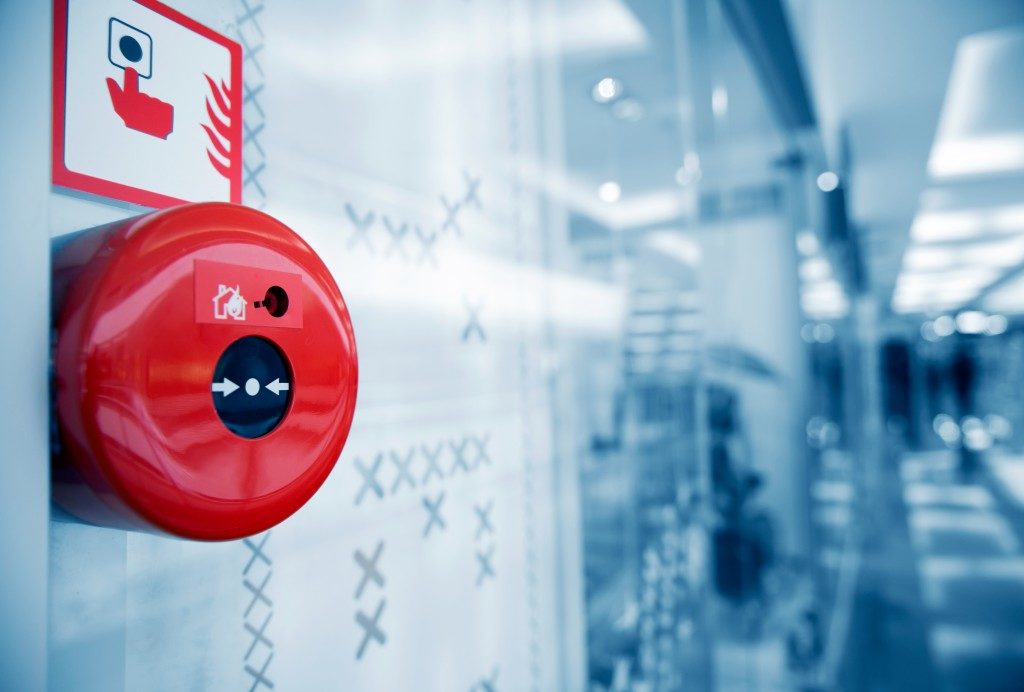 You can allow your employees to practice emergency fire evacuations through practice drills. Moreover, it is vital to teach all the importance of such measures at the workplace in today's times. Your people will be more informed and ready. Preparation beforehand helps to respond calmly. That is extremely important when a fire actually breaks out.
Most MNCs conduct fire drills every three months. You should also make it a routine. By doing so, your employees will be familiar with the processes without any discomfort. Training in fire hazards has helped many companies avert significant losses.
These are a few ways you can prevent fires in the workplace or manage them if it occurs. Do thorough research and become aware, if you ever face such a situation, you'll be prepared to some extent and wouldn't catch off guard.