It's no secret how prevalent car accidents are anywhere in the world. In fact, approximately 3,700 people die on the roads every day. Also, about 20 to 50 million individuals have injuries and disabilities due to road collisions each year.
A car accident can be overwhelming. If you have come out alive as a victim, you'll have to deal with the aftermath of the accident. There's a lot of things to do, from reporting the incident to getting yourself treated medically down to having your car repaired.
If you are confident that someone is responsible for the accident, you have the right to file a settlement claim. If there's another party at fault, you're entitled to seek compensation for your personal injury and vehicle damage from the responsible person's insurance company.
That said, here's how to file a settlement claims:
1. Document the accident scene
Keep in mind that road safety will always be a top priority. However, know that accidents are inevitable, as they can strike anyone at anytime and anywhere. For this reason, you must always come in prepared and ready.
Should you get into an auto accident, document everything. Sure, you may get disoriented right after the incident. However, get your composure and record the scene.
First, take photos and videos of the affected drivers and passengers. Also, be sure to record your injuries, even as simple as scratches and bruises. Plus, don't forget to document your damaged vehicle.
2. Gather insurance information
If you know that the other driver is at fault, you must get personal details and pertinent information. The last thing you want to happen is to become a victim of a hit and run. That said, gather the following information:
Name
Contact details
Address
Driver's license
Plate number
In addition, be sure to obtain their insurance details such as the following:
Insurance company name
The insurance contact numbers
The insurance policy number (if possible)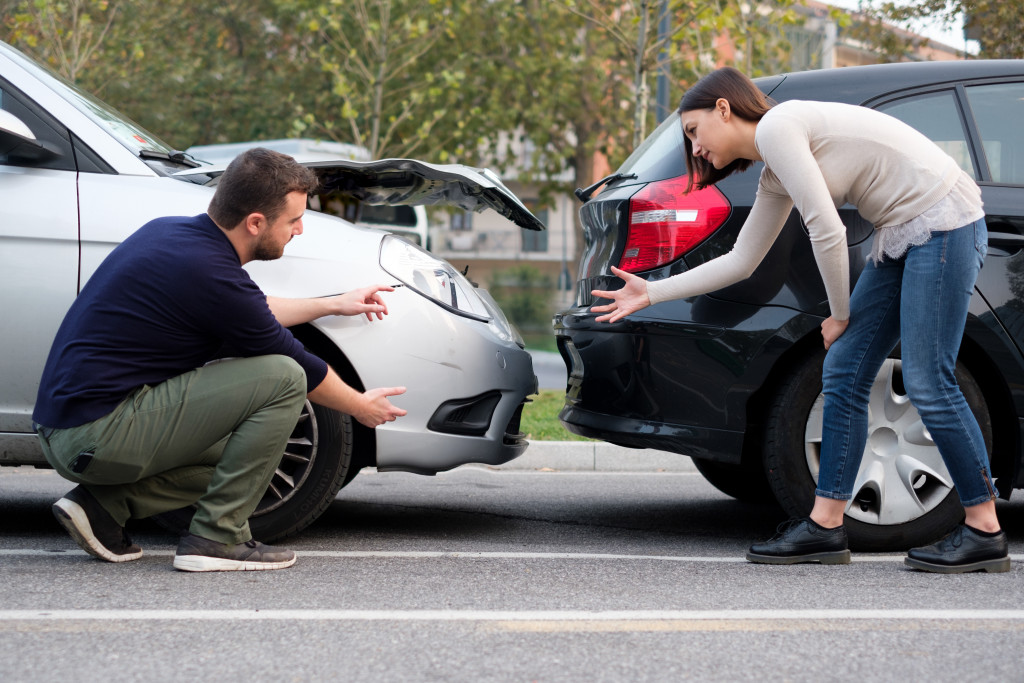 3. Start the settlement claim
Once you have the insurance information, you can go ahead and call the insurance carrier. However, if you haven't secured their insurance details, get in touch with your own insurance company. They will be able to help you track the insurance. In fact, they can even file the claim on your behalf.
When you're successful at calling the responsible party's insurance, you can initiate the settlement claim. The agent will open a case while gathering the accident details. In some cases, the agent will advise you on what forms to fill out and submit. They can even go as far as giving advice pieces on how to get the settlement you need.
4. Work with a lawyer
After filing a claim and submitting all the required information, you'll get a letter from the insurance company. This "reservation of rights" letter details your claim. It will inform you that they undergo a claim investigation through an adjuster. It will advise you how long the process takes and what to expect.
While waiting, it's a wise decision to consult an auto accident attorney. The lawyer will be able to give sound pieces of advice about your claim. If there are legal matters involved, he can assist you in dealing with these. Should there be a need to file a lawsuit due to disagreements, your hired attorney can represent you in court.
5. Negotiate with the other party
When it comes to filing a settlement claim, negotiation is the key. However, send a written letter stating all your financial losses due to the accident. Be sure to indicate all your out-of-pocket expenses, such as your medical bills and the vehicle repair costs. You can even include your loss of income.
In most cases, the insurance company will offer a particular amount lower than the amount indicated on your claim. Know that this is a normal process. But as you are looking to fight for your right, be sure to negotiate. If both parties agree on the amount, that's when you reach a settlement. If not, you can file a lawsuit and leave it to the court to decide.
At this point, you now know what it takes to file a settlement claim for your car accident. Be sure to consider the practical steps above, from documenting the scene down to negotiating with the at-fault party.
Should there be disagreements, it's best to work with a reputable lawyer who can help you out. But ultimately, strive to avoid this and reach a settlement instead. That way, you can get the proper compensation for your personal injury and vehicle damage.