The medical field is advancing at a rapid pace. This creates numerous opportunities within the healthcare sector. Aspiring entrepreneurs looking to get into a reliable field with a steady source of income can benefit a great deal from venturing into this field. The aging population of the world is living longer. There is also increasing interest in wellness and healthy living, which creates many opportunities.
In a world that is increasingly interested in community and giving back, taking up health and social care courses online could be exactly what you need. The thriving market for healthcare-related businesses means that there are jobs waiting for people to fill them. It could be beneficial to work within the industry for a while. This will help to cement your decision to start a business in this field.
Medical Transcription Services
Medical transcription services are increasingly in demand. Speech recognition software is proving to need more refinement to understand nuance in human speech. A person who is transcribing a voice recording would be better at understanding how to complete garbled sentences.
Transcription services can be run out of your home and do not require a physical space. You can promote your services directly to clinics and hospitals. The work can be received digitally and the finished records sent back through secure online methods.
Records Management 
Sole practitioners with their own practice and small clinics would appreciate being able to outsource their medical records management to a secure outside party. Full-service medical records management would require an understanding of records management systems. Luckily, this can be learned through online courses.
You must also be able to train the staff at the clinic on how to use the system. This is to keep errors at a minimum and reduce the number of times you have to visit each location. A good grounding in software management and online security procedures will serve you well in this area.
Occupational Therapy Centers 
Physical therapists help people to recover from injuries so that they can regain their full range of motion. Workplace injuries can leave people with issues that cause chronic pain and an inability to function independently. Physical therapy can help to reduce pain and regain their independence or teach them new ways to move by themselves. An occupational therapy center can look to working with the construction industry or automotive industry.
These labor-intensive industries will have many people in need of help. Companies in this field will appreciate lower group rates to make it easier for them to offer their employees the necessary rehabilitation they require to remain effective. Findng and training a new employee are expensive in any field. So these industries will appreciate the ease with which they can help their employees get back into working shape.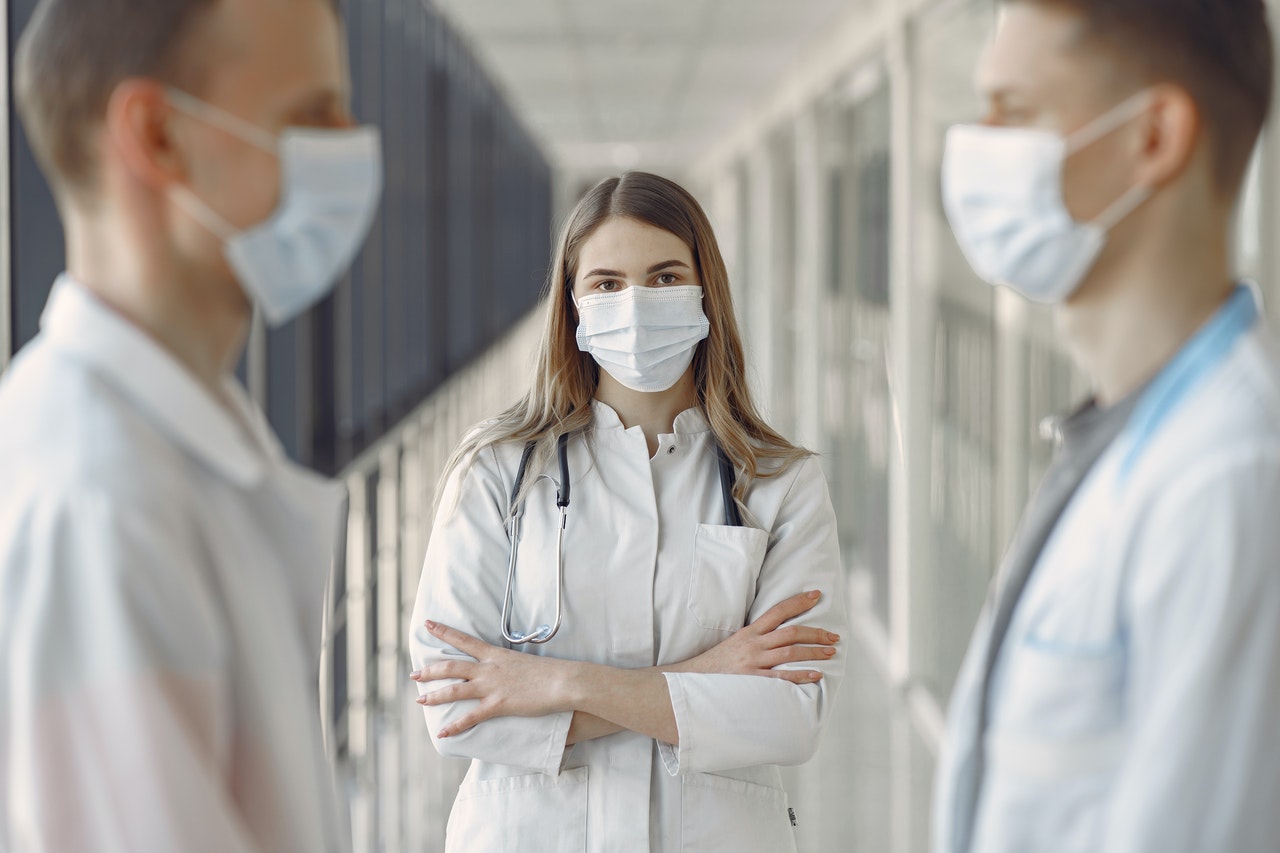 Mobile App Development
Being skilled in app development opens a wide range of possibilities. Healthcare providers and regular people are increasingly turning to mobile apps for convenience. Healthcare providers use apps to help keep track of patients' health and create constantly updating records. People use apps to help them manage their health, from tracking their medical condition, caloric intake, to reminding them to take medication. Look for a gap in the market that you could fill or even an existing app type that you can improve upon. It could become very lucrative for the right entrepreneur.
Home Health Care 
Home health care is a popular service for people who have recently left hospital, those with chronic medical conditions, and senior citizens. The increasing aging population combined with the familial desire to keep loved ones close means that the demand for home healthcare services increases. In-home grooming services can also serve to fill a need that may not exactly fall under health care.
No matter the condition a person may be in, there will always be the desire to look good. Thus, providing grooming services is closely tied to the mental health of patients. You can provide manicures, pedicures, in-home hair cuts, organic hair dye, and massage services to help people feel good about themselves.
Drug Rehabilitation Services 
The need to provide drug rehabilitation and treatment is vital to helping people learn to function and be productive members of society. Drug use is often a symptom of underlying issues such as mental health issues and depression. Thus, a large part of rehabilitation must focus on helping people receive the proper treatment for their real issues. An easily accessible center that can combine disparate services that can help someone break out of the habit is a wonderful resource. As services such as these are essential to healing communities and helping people become independent and capable once again, you will find a great deal of aid from the state and federal levels.
Planning to start a healthcare business is just like starting any other business. You need a business plan, registrations, and dedicated employees. But the difference between the healthcare industry and every other business is that you can see the positive impact of your work tangibly helping your clients. It is a very fulfilling field of business.