Without your customers, your business can't earn any money. For that reason alone, customers deserve to be treated like royalties, especially now that it's the holidays — a time when customers peak their purchasing activities.
And because it's the second holiday that the pandemic is still here, customers are going shopping with high expectations this year, with most of them having learned the lessons of the previous year. As an online brand or e-commerce business, you should be prepared for all of this.
Shoppers today want engaging shopping experiences that go with personalized offers and great deals, plus on-time delivery. To meet your customers' rising expectations, it's time to review your customer service and how you provide purchasing experiences. At the basic, this could include a shipping strategy, mobile optimization, customization, and as with the time, holiday messaging.
The Basics
There are basic customer service actions and best practices that you can do to help you create a memorable purchasing experience, no matter what the season.
Your e-commerce store should be user-friendly with intuitive menus, eliminating difficulties in navigation and finding items. Product descriptions on your site must be updated and complete, including images, sizes, and reviews. For example, if you're selling computer parts, you can highlight customer reviews that used your products for a powerful desktop gaming PC build.
Customers should be able to reach or contact you easily and quickly. There should be different options on how customers can communicate with you. A FAQs section must be present, too.
As for payments, your checkout process should be done with the fewest steps possible. And, there should be different modes of payment.
Review these elements in your website and ramp them up. Make improvements and updates where needed. Do them before the holiday rush.
Pay Attention to Social Media Analytics
You are most likely using social media to increase brand awareness and have another channel for communication with your customers. While you do, you are most likely to notice that social media allows business pages to see who engages with their pages, when, and which posts have the most engagement. These data are called referred to as analytics data.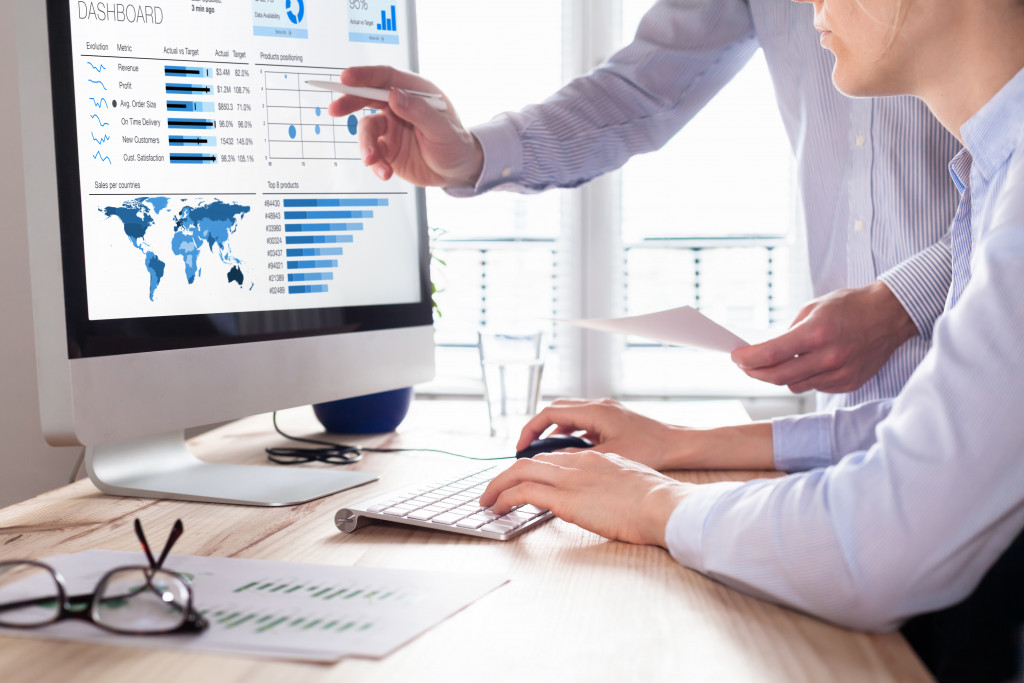 Work with your social media manager to determine the results of your social media analytics and analyze what the results mean. You can use this data to engage further with your audience, who your page is attracting the most, and what they are interested in the most. Through this information, you can customize your posts and create content that will target most of your audience. This increases customer engagement, which can turn audiences into leads, and in the long run, paying customers.
Taking the time to study analytics from all your social media pages can also increase awareness for your brand. Because customers are engaging more with your pages, they can share more about your brand. This can quickly spread the word about your products and services, thus increasing brand awareness further.
Listen to What Your Customers are Saying
This doesn't mean simply consenting to their requests or soliciting feedback. They are important practices, but they lack depth.
To truly listen to your customers, according to CMS Wire, a web magazine for digital customer experience leaders, you need to add a human touch. You need to respond.
When a customer provides feedback, whether it's positive or negative, you should respond. Say thanks to positive feedback, and answer appropriately to negative ones. Tell them you'll look into the matter. If you respond with that, it's also important to act accordingly and get back to the customer to provide an update. Make sure that your customers are aware that you are committed to making changes and improvements to your products or services.
Keep Your Customers Informed
According to location marketing magazine, Street Fight Mag, you need to make your customers feel they are valued through company updates. Let them know what's up with your company. This is especially true nowadays when the pandemic has negatively affected many businesses across industries.
Are you eliminating services or products? Will you change your operating hours? Is your customer service still reachable at a time when most customers are online?
Street Fight Mag suggested meeting your shoppers beforehand, so they aren't caught off guard. Meet them where? In your social media pages, website, and different messaging channels. Send them a message or make an announcement.
You Can Do This and That
You can offer loyalty perks. Discounts would be great, too! But still, without a personalized touch, they can't work.
It's Christmas time and that means it's a season for gathering with family and loved ones. Make your customers feel like they are family with the customer experience that has a human touch to it and not a chatbot that automatically responds. If you don't know how to do it yet, take the practices above as a guide.