One of the biggest challenges for many employees is finding a balance between work and family life. Family-related problems have a direct impact on a worker's motivation, productivity, mood, and overall performance. On the other hand, numerous reasons cause a poor work-life balance to employees nowadays. Some of these include having children, increased responsibilities at home and work, and having long working hours.
But that's not all. Poor work-life balance can also take a toll on the worker's health and well-being, increasing the risk of burnout and stress. Such can also result in an inefficient workplace, which is bad news for any business. For such reason, employers are now exerting more effort to help their people create a better balance between their work and family life. To give you ideas, here are ways to be a more supportive company, owner, or manager.
1. Build a family-friendly workplace
Juggling work tasks with family commitments is an everyday struggle for many employees. This can cause stress to the people, which also leads to a decrease in creativity and productivity and a lack of motivation and satisfaction. One way to prevent this is by establishing a family-friendly workplace. Employees want to be heard in their opinions and decisions, not just about their jobs but also their family commitments.
They should feel comfortable sharing what they want about their families. Let them know that you're there to assist in ways you can. If they feel uncomfortable sharing concerns in team meetings, face-to-face talks are typically the best approach. Some of the best ways to create a family-friendly culture are enabling breastfeeding at work, granting flexible working time, and promoting positive parenting practices.
2. Offer childcare assistance
Even without looking at the current statistics, every parent knows that childcare is expensive. On average, a family household spends around $1,500 on childcare each month. Depending on your employees' living and financial situation, they might spend about 20% of their pays. A child requires proper childcare to reduce behavioral health problems and improve their personal and academic skills regardless of what it may cost.
You can cut your employees some slack by investing in an onsite facility. Or, if you have extra resources, you can cover some childcare expenses in the flexible spending account. Other companies are also kind enough to partner with local childcare providers so their people can get discounted rates. Directly ask your employees about their top childcare concerns to know precisely what you should do.
3. Help with financial planning
Supporting financial wellness doesn't just positively impact the family household of your employees but also their performance and motivation at work. That's why it's recommended to help your employees plan their finances. The most common financial wellness activities offered by companies are retirement plans, health savings accounts (HSAs), financial wellness training, and employee discount programs.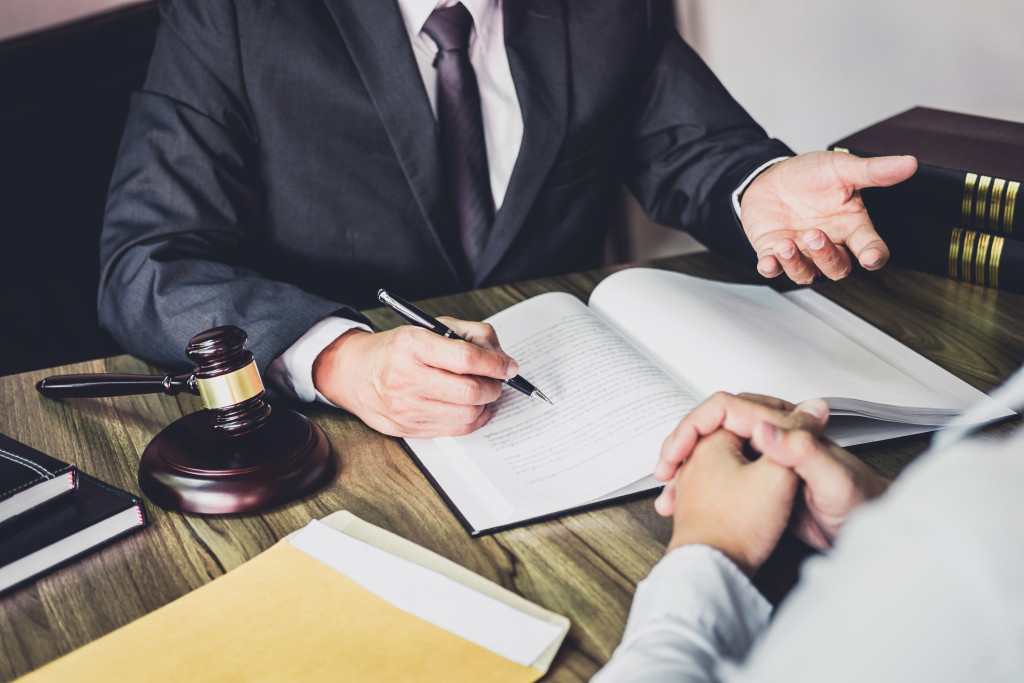 But suppose you want something that can set you apart from many organizations. In that case, you can help them with their special needs like an estate or trust setting and elderly care planning. This could be an appealing perk to employees with senior family members. For instance, you can help them find a credible elder law attorney for their needs. Recommend a lawyer who can guide them through complicated legal processes and public benefits requirements.
4. Provide paid parental leave
Today, more and more companies are offering paid parental leave due to the outstanding advantages that come with it. It can attract new talents, boost employee retention, improve employee morale and productivity, and support their well-being as parents. At the same time, this can reduce the pressure and stress that working parents have, particularly with their finances. Mothers can have a longer time to recover from childbirth and breastfeed their babies.
Generally, companies introduce a paid parental leave of 12 weeks for new parents. This must also apply to foster care and adoption. What's more, eliminate traditional bias policies on who should be granted these paid leaves. Regardless of their gender, ensure you acknowledge all parents on the paid parental leave policies. Take time to talk to your workers about their current and future family needs so you can have an idea when creating the new policies.
By implementing these strategies, you can show your people that the company cares about their overall health and well-being. Still, make sure to first consider your business resources and other capabilities before implementing any new employee benefits and perks. At the same time, don't forget to talk to your team to find out their specific needs and requests.