It is essential to build credibility to be successful in business. Credibility refers to the trustworthiness and reliability of a person or company. It is the ability to gain the respect and confidence of others. When you have credibility, people are more likely to do business with you because they believe you will deliver on your promises.
You can be more credible in many ways, but some methods are more effective than others. Here are some tips for building credibility in your business.
1. Get certified.
If you have a degree or certification in your field, list it prominently on your website and marketing materials. This will show potential clients that you are an expert in your area and have the credentials to back up your claims.
While not required, taking extra steps to get certified can also help you stand out from the competition. If industry-specific certifications are available, such as the Certified Public Accountant (CPA) designation, consider getting them. You can also get certified in specific software programs or products you use in your business.
2. Use testimonials.
One of the best ways to build credibility is to get testimonials from satisfied customers. These can be posted on your website or included in your marketing materials. If you have high-profile clients, you can also list their names on your website to add even more credibility.
When asking for testimonials, ask specific questions that will allow the customer to speak about your expertise and how you helped them solve a problem. You can also include a photo of the customer and their testimonial to add a personal touch. But make sure you have their permission before using their name or image.
3. Use SEO.
SEO or search engine optimization service is the process of optimizing your website to appear higher on the list of results when people search for something. This is important because it will help you get more visibility for your website and help potential customers find you more easily.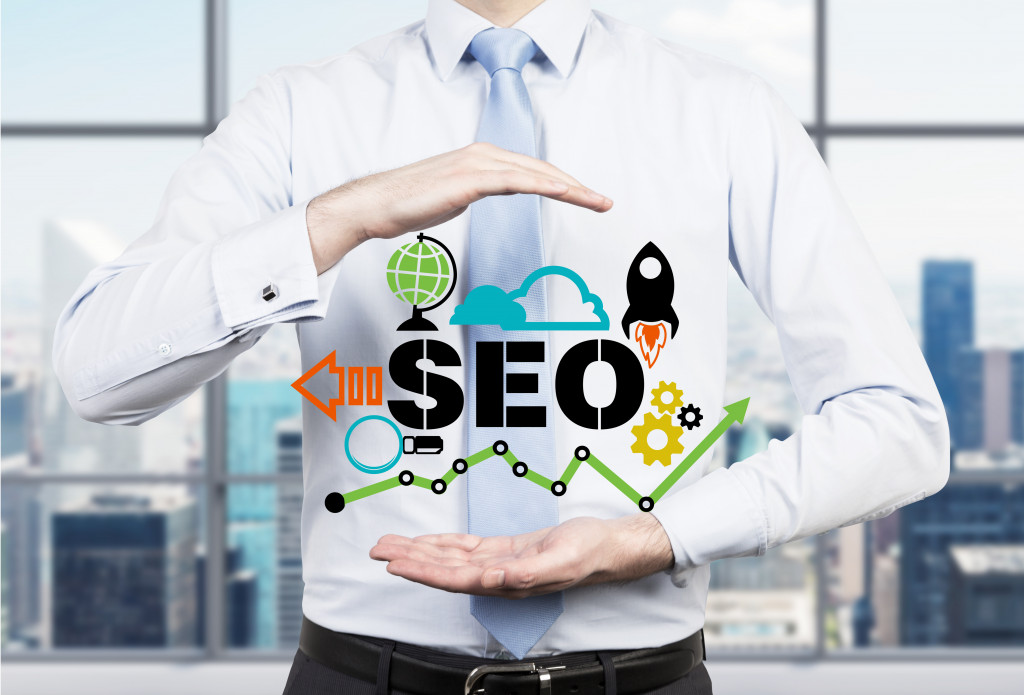 Building credibility using SEO requires you to use keywords that potential customers are searching for. You can find what keywords people look for using a keyword research tool such as Google AdWords Keyword Planner. Once you know which keywords to use, include them in your website content, meta tags, and title.
There are many different ways to optimize your website for SEO. But if you're unsure how to do it, you can always hire an expert to help you. They can help you choose the right keywords and ensure your website is appropriately optimized.
4. Get media coverage.
Some businesses worry that they must spend a lot of money on advertising to build credibility. But this isn't always the case. You can also get free publicity by getting media coverage for your business.
You can start by writing press releases and submitting them to online directories to get media coverage. You can also contact reporters and pitch them story ideas about your business. If you get coverage in a major publication, list it on your website and in your marketing materials.
Some businesses also hire public relations firms to help them get media coverage. This can be a good option if you don't have the time or resources to do it yourself. But it can also be expensive.
5. Speak at events.
If you want to build credibility, consider speaking at events related to your industry. This is a great way to show your expertise and get your name out there. Every time you speak, include your contact information so people can reach you after the event.
You can also volunteer to give presentations at local schools or community organizations. This is a great way to give back and help you build credibility in your community.
When choosing events to speak at, look for those related to your industry or target market. You can also look for events held in your city or town. These are usually easier to get into and can be just as effective.
6. Get involved with charities.
Finally, one of the best ways to build credibility is to get involved with charities. This shows that you're a good person who cares about making a difference. And it can also help you build relationships with other businesses and individuals in your community.
When choosing a charity to get involved with, pick one related to your business or industry. This will help you get more exposure for your business. And it will also allow you to show your expertise in a particular area. For example, if you're a web designer, you could volunteer to build a website for a local charity.
Building credibility is essential for any business. But it doesn't have to be difficult or expensive. There are many simple things you can do to start building credibility today.
SEO, social media, press coverage, and speaking engagements are all great ways to build credibility. And getting involved with charities is a great way to show that you're a good person who cares about making a difference.