Technology has had a huge impact on the business world. With new opportunities made available by technology, business owners have more opportunities to grow their revenue and profits.
As markets are becoming more global, the career opportunities created by technology are in high demand. The opportunities range from improving the market and connecting with customers to new ways of doing business.
Examples of career opportunities that technology offers include jobs for web designers, search engine optimization specialists, and business process automation designers. Taking advantage of these opportunities can help pave the way for success.
Business Opportunities Created by Technology
Technology has a lot of benefits. It has made things easier and more convenient for people. For example, technology has made it easier for people to communicate with each other, and business owners can even use technology to grow their businesses. Technology opens up a lot of business opportunities that people can take advantage of. It is up to people to align their skills and interests with these opportunities to maximize them.
Below are examples of career opportunities created by technology advances:
Becoming a search engine optimization specialist: Becoming a search engine optimization specialist requires exceptional analytical and multitasking skills, but it is a lucrative one. Search engine optimization specialists help business owners rank high on search engines like Google for chosen keywords using all sorts of strategies and tactics, such as backlink building or content marketing. Being a search engine optimization specialist will help you earn a decent profit if you run a business because your services will always be in demand. Business owners aim to rank high on search engines to increase their exposure and gain more clients and customers.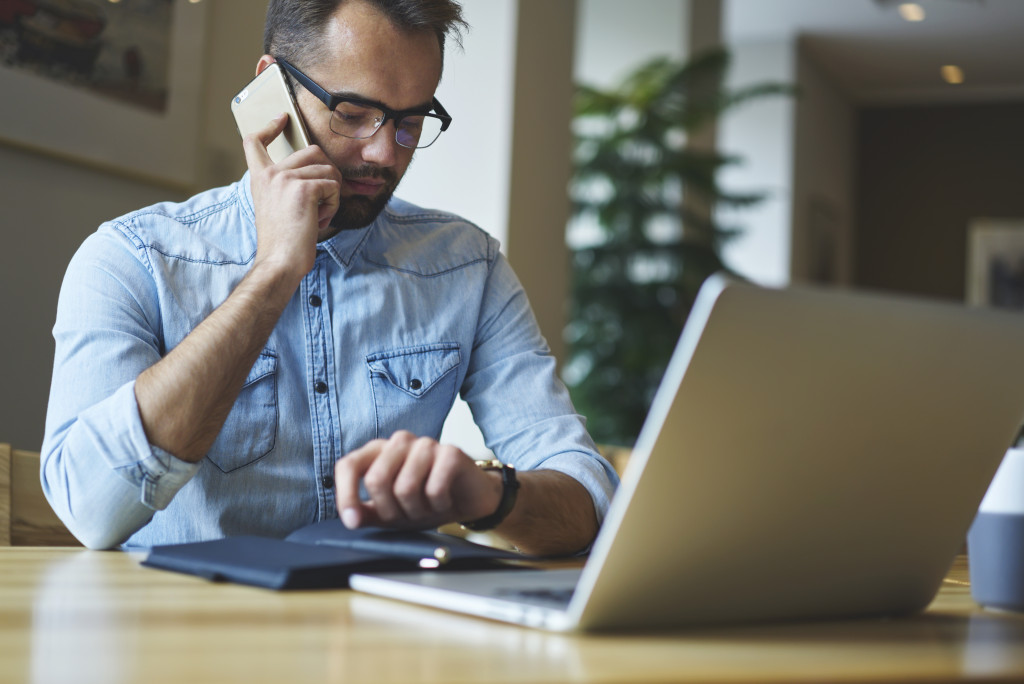 Starting an online business: The internet has opened up business opportunities for people who are looking to sell their products or services without the hassle of maintaining a physical store and hiring employees. They can set up an eCommerce website in minutes using platforms such as Shopify, open it up for business, and start making money. Online businesses have become very popular because a lot of people prefer to go shopping online these days. Online shopping is more convenient than traditional shopping. Everything you want to buy is just one click away, so you can save a lot of time.
Starting a Digital Agency: The internet has also opened up business opportunities in the form of marketing. If you have an idea for a new product that you can sell or are interested in building your own business from scratch with minimal risk, setting up a digital agency is something to consider. To reach your potential customers, you can use different marketing channels like search engine optimization, social media marketing, or email marketing.
Becoming an online consultant: Technology has also helped enhance communication among people, which is why becoming an online consultant has become easier. Online consultants provide business advice and tips from the comfort of their own homes. They offer business solutions to clients who are looking for ways to improve their business, whether by boosting sales or increasing efficiency among employees. This can be a lucrative business opportunity, especially if you are skilled in a particular field such as business management. The more you know about a certain field, the better business solutions you can offer to your clients.
Becoming a virtual assistant: Virtual assistants provide services remotely for different companies and entrepreneurs. These include administrative tasks, bookkeeping or payroll management, and other business-related work such as social media marketing, setting up email accounts, and taking care of the company's website security.
Becoming a freelancer: Freelancing is the act of providing services for different companies and entrepreneurs without being an employee. It can be done by individuals with specific skill sets, such as graphic design, copywriting, or web development. This can be a lucrative business opportunity because freelancers are not limited to the business hours of their clients.
Designing applications: Another opportunity opened up by technology is designing applications. This can be lucrative because companies are always in need of different applications for their business. Therefore, learning how to design applications can be a good investment.
Using Technology for Your Benefit
Aside from enhancing convenience and accessibility, you can also use technology to start business endeavors like freelancing and application design. Technology is not just a tool anymore; it has become an integral part of the business world. The more people engage with technology, the more things they get to do. This is because technology offers a lot of opportunities for people.