Now more than ever, businesses need to make sure they take advantage of the latest technology to succeed. That means upgrading and keeping up with the latest trends as they emerge. Here are some tips on how to do just that.
How to Upgrade Your Business Technology
1. Stay up to date on trends.
Be aware of new trends in technology so you can make sure your business is keeping up. Keep a lookout for what your competitors are using. You will not want to get left behind.
2. Make a plan.
Don't just upgrade without thinking about what you need or want. Plan out what you want your new technology to do for your business and make sure it aligns with your goals.
3. Do your research.
There are so many options for technology, so take the time to do your research and find what's best for you. For instance, There are different types of VoIP or voice-over-Internet protocol technologies, so check out which one will benefit you most. Also, ensure that all your company and employee devices can get connected to it.
4. Consider your budget.
Don't break the bank when upgrading, but also make sure you're not skimping and getting something that won't serve your needs. Often, in business, you need to make a significant investment to get good returns.
5. Upgrade gradually.
You don't have to do everything at once, especially if it's a big upgrade. Do it in stages so you can budget and plan better. Study your situation to identify what you must prioritize.
6. Get input from employees.
Your employees are the ones who will be using the technology, so get their input on what they need and want. This will also ensure that they will welcome the change even if there may be a learning curve.
7. Train employees on new technology.
Make sure your employees know how to use the new technology properly. Provide training or resources so they can learn. The faster everyone is on board and skilled at using it, the more productive your company will be.
8. Update your software.
Keep your software up to date, so you're always using the latest version and have access to the latest features.
9. Automate where possible.
Use automation to help save time and energy with tasks that can be done automatically.
10. Use cloud-based solutions.
More and more businesses are using cloud-based solutions, so consider doing the same for yours. It can offer many benefits.
11. Implement an eCommerce solution.
If you sell products or services online, make sure you have a good eCommerce solution in place.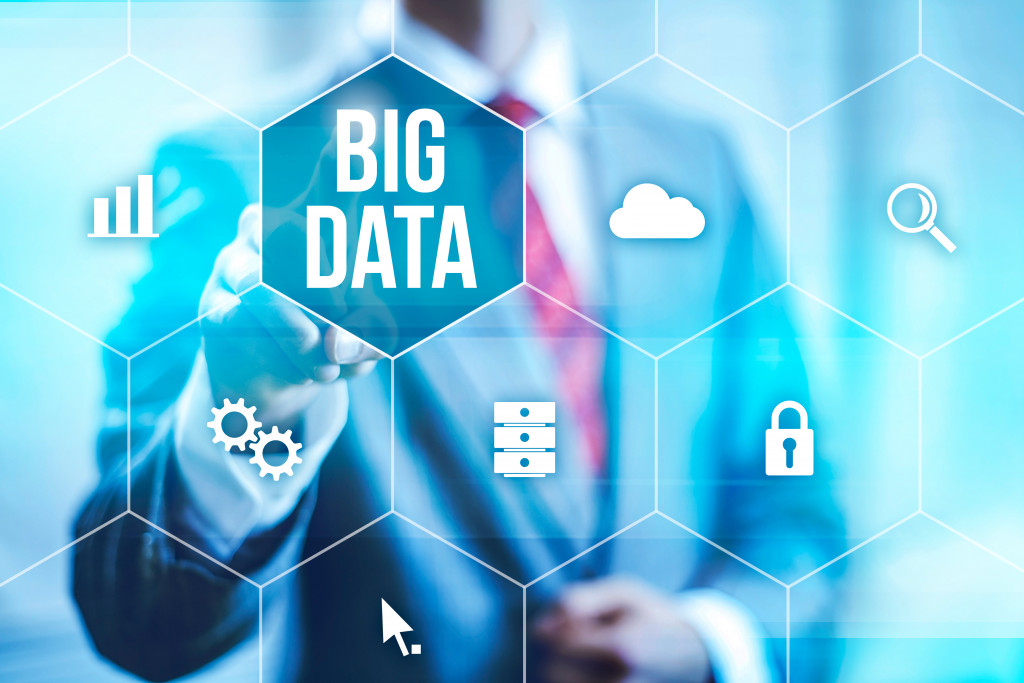 12. Use analytics.
Make use of data and analytics to help make decisions about your business and technology.
13. Utilize social media.
Social media can be a great way to connect with customers and promote your business. Just make sure you're using it wisely and not overdoing it.
14. Be secure.
Make sure your business is secure when using new technology. That includes both physical and digital security.
15. Be aware of data privacy laws.
If you're handling sensitive data, make sure you're aware of all the laws and regulations surrounding it.
16. Implement new technology slowly.
Don't just go all-in with new technology. Ease into it and see how it goes before fully integrating it into your business. This will also ensure that any problems will not bring your entire operations to a halt.
17. Make sure it's compatible.
Before you upgrade, make sure all your current technology is compatible with the new stuff. Otherwise, you could run into problems.
18. Consider the future.
When upgrading, think about future-proofing your business as much as possible. This way, you won't have to upgrade as often.
19. Be prepared for problems.
Things can go wrong, so be prepared for any possible problems that could arise. Have a plan in place in case something does happen. Ensure that your service providers can give immediate solutions.
20. Have a backup plan.
Again, things can and will go wrong, so have a backup plan ready to go in case of any major issues. Ensure that there will be no gaps in your business processes.
21. Get help if needed.
If you're not sure how to do something or don't have the time, get help from someone who does or outsource it. Often, it is more cost-effective to outsource technology skills. These services keep their staff continuously trained, so you do not have to do that in-house.
22. Be flexible.
Be willing to change your plans if something isn't working or you find a better option.
23. Get expert advice.
If you're not sure about something, don't be afraid to get advice from experts. They can help point you in the right direction.
Get That Upgrade Now
Following these tips can help you upgrade your business technology without any major problems. Be sure to plan ahead, get input from employees, and train them on how to use the new technology properly. And don't forget to have a backup plan in case something goes go wrong. With a little preparation, you can make the transition smoothly and efficiently.